Submitted by Joyce Williams

Cub Scouts held their annual "Moving Up" ceremonies, Sunday, May 5 at the First Baptist Church.

Cub Scouts received attendance awards, beads, and pins before participating in their Moving Up ceremony. Joey Curry, a den leader for the Wolf Den, received his Eagle Scout Award from Kitty Wilson, during the ceremony.

Scouts who had perfect attendance throughout the year had their names put in a basket for an $80 gift card from Wal Mart. The winner of the drawing was Peter Vassilopoulos, son of Mike and Heather Little of Sand Ridge.

Bear Scouts moving up to Webelo I Den were, Chris Cunningham, Peter Vassilopoulos, Stewart Fitzwater and Ryan Copen.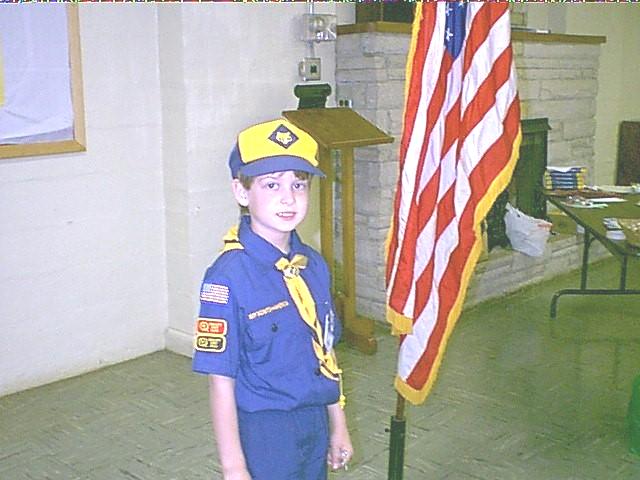 (L to R) Jonah Law received his Wolf Badge
and moved up to the Bear Den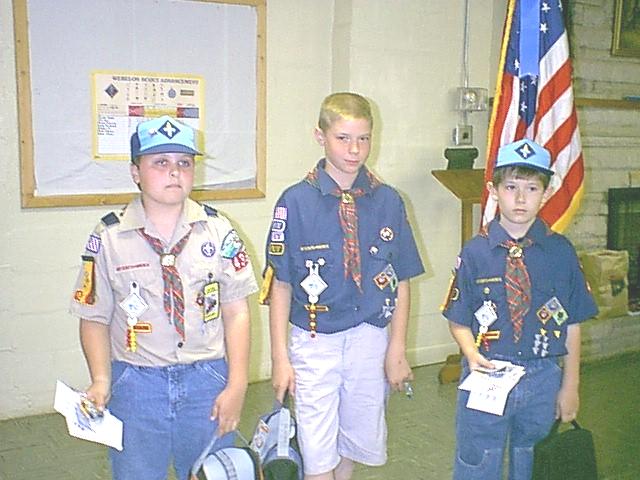 (L to R) Ben Sims, Zach Moore, Eli Dye moved up to the Webelo II Den (Not Pictured: Cody Hickman, Justin Gerwig, Clinton Bush)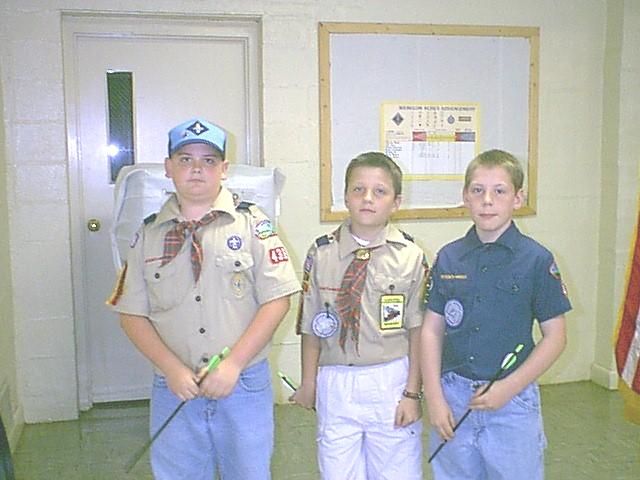 (L to R) Drew Williams, Brandon Reed, Kyle Keesler received their final award as a Cub Scout, the Arrow of Light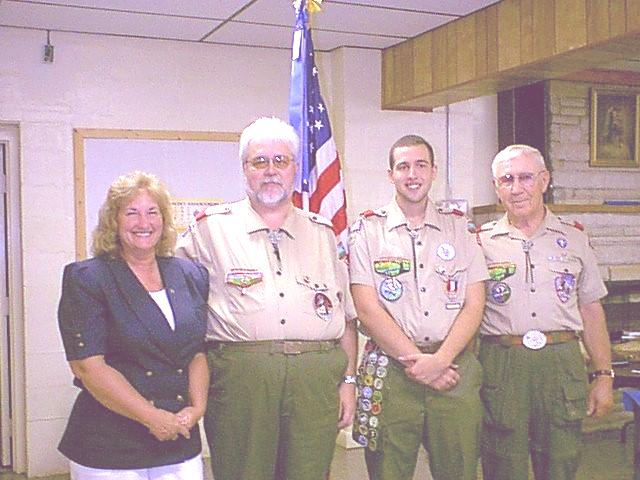 (L to R) Dot, Joe Sr., Joey and Kitty Wilson. Joey received the highest honor any scout can accomplish, the Eagle Scout Award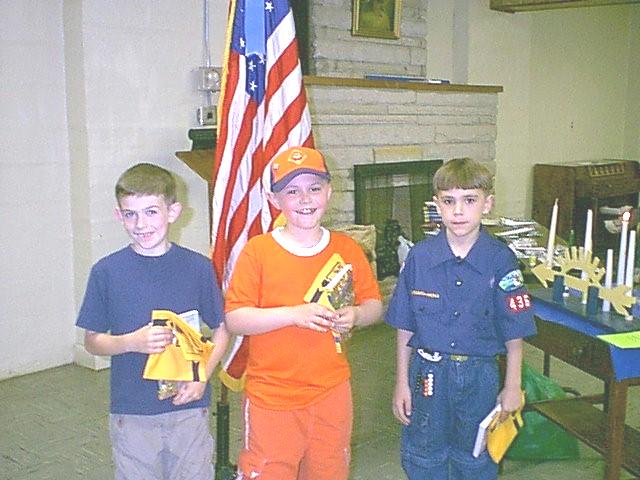 (L to R) Kyle Propst, Luke Moore and Jon Luc Harris
moving up to the Wolf Den