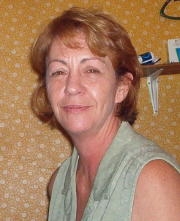 By Janet Siers
304-655-7254
countrymebe@yahoo.com

Heather, Ben and the girls were here late Saturday night on the 25th and the next day they drove to Spencer to pick up Cortney and Cameron Bosewell so they could spend some time on Grassy Creek. They left Monday and brought the kids back on Friday the 31th. A good time was had by all.

Ben and Heather had gotten new sleds and they had a great time sleighing on the long driveway that comes down the hill from Ben's dad and mother's house.

Blaine King stopped by the first day they arrived to visit it was the first time Blaine had been off the hill on Crooked Run for a long time. Blaine also visited on the Saturday after they had gone home.

Charles Haverty stopped by to see all of us Saturday. He stayed for a good while. It had been some time since he'd seen Heather and her family.

I spent a few days in the hospital in Charleston. First night I was in the ICU and then moved to the 4th floor for the next few nights. Having a slight stroke isn't that good of a thing. I received an IV of vitamins and my blood pressure was automatically checked every few hours as well as nurses checking my motor skills which were good. Numerous blood tests. I was released Thursday afternoon. I can't take aspirin or any NSAID medications no alcohol and have a prescription for nicotine patches. I'm eating well but need to get a good multiple vitamin. And that's all I need to do except be careful not to fall. I have a constant headache but it's not bad. I can't bend down because it makes my headache worse. I'm getting around good with the basics. Getting lots of rest and I'm hopeful this all will pass soon. Not a bad time to have the wind out of your sails this time of year. No need to rush out for anything.

Bear the dog is doing great. He's good with kids, does not jump up on anyone and loves it outdoors even in the coldest of weather. I'm thinking he might be part Border Collie and part Beagle. his coat is nice and shiny. A keeper until Route 16 takes its toll ... I hope not.

Love the beautiful weather here the first of the week. Monday's sky was just like out of October except not having leaves on the trees and then having a big frost on the ground.

Everyone have a wonderful week!