The Calhoun Middle-High School Fine Arts Department will present 'The Three Old Women's Bet' this evening from 6:30-9 p.m. in the school auditorium.

Set in the heart of the Blueridge Mountains, three old women set-out on a voyage to see who has "the most foolish husband."

Loaded with laughter and live bluegrass music, "The Three Old Women's Bet" will have you smiling throughout the performance.

Performing groups include, CHS Theatre Class, CCMHS Concert Band, and CHS Choir.

There is no admission fee, but donations will be accepted.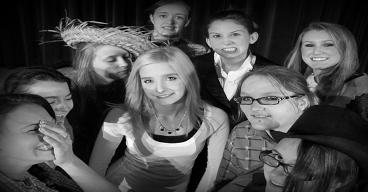 'The Three Old Women's Bet' - (Front) Dolly Simmons and
Colleen Thompson; (2nd Row) Ruby Prusack, Autumn Harkins
and Nancy Hickman; (3rd Row) Tangie Cain, Heaven Cain,
and Katlin Collins; (Back) Courtney Goodrich (Not pictured,
Athena Wagoner, Mercy Roberts and Jessica McCumbers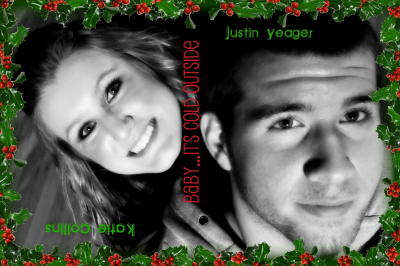 Calhoun High School seniors Justin Yeager and Katlin Collins will perform the holiday classic, "Baby, It's Cold Outside," during the production.
The duo are releasing a CD single to be sold as a fundraiser.
Yeager and Collins traveled to Glenville State College with choir director, Eileen Marsh, to record the winter favorite.
Copies of the CD will be sold locally by students. Purchases can also be made by contacting Miss Marsh at 304-354-6148. CD's are priced at $5 and all proceeds will go to the CHS Choral Department.