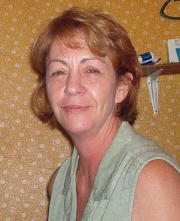 By Janet Siers
304-655-7254
countrymebe@yahoo.com

I got a call from Donna Chambers who grew up on Oka Road. Perry Meadows was her uncle and his wife was Aunt Mary. He visited with her son Gary in St. Paul, South Dakota. Donna lives in Jeffersonville, Indiana, across the river from Louisville, Kentucky. Verda Bush was her oldest sister. Verda passed away in August. Donna fell and broke her wrist 7 weeks ago and has to wear a wrist brace but other than that is doing well.

Tyler called me from the detention center. He told me it pretty much sucks there and that he's getting fat.

It rained all night not too long ago and the roof leaked into the dining room. Like the old days, setting pots to catch it. Now we have snow on the ground and it is beautiful.

Blaine King visited me last Friday. We had a bowl of homemade chili and blackberry-blueberry cobbler. We played dominoes, he won 4-3.

It's supposed to rain Friday and if it melts all this snow we might just have a flood. I always like drinking the water that runs off the hill when that time comes but the men that retrieved the deer Ben shot, field dressed it in the run and I don't think I'll be drinking my favorite water at this time.

Hope that everyone is well and have a wonderful week.