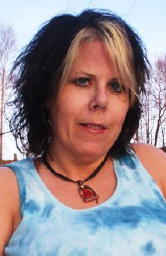 Kathleen H. Taylor
fieldaflowas@yahoo.com

Welcome back to Beason. Once again, I am behind on everything.

I hope you don't mind, but, I will be dedicating this article to my late father-in-law Junior Taylor. He was not only my father-in-law but my hero as well. I am not doing this special article not only for those reasons, but, for everything he was and did for our community.

Junior never met a stranger. He was a friendly and warm individual. When I came into this family, he never treated me like I didn't belong or that I wasn't one of his "own." He always made me feel welcome and loved. For that, I am forever grateful.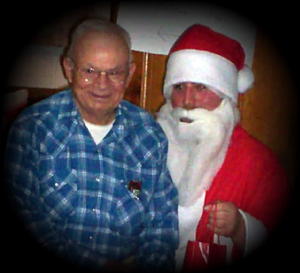 Junior was such a good role model. He had such good morals and values and lived by them faithfully. He showed us all how to be a better person and treat others with respect and courtesy.
He was a member of the Beason Church and the Rainbow Grange for many, many years. He got involved in these organizations to make a difference. Perhaps he touched a life in church that made someone turn their life around. Perhaps he made a difference in the future of the agricultural system. I know these groups will remember him fondly in so many ways.
I will be eternally thankful for the time he spent with my boys. He loved them both equally and never thought about treating them differently. He was so patient with them when most would probably rip their hair out. He didn't mind to stop and explain something they didn't understand. He used to love to take them hunting when their father had to work. He would always be ready to watch a ballgame or cartoons with the kids. He would always have a story to tell me about them when he and I saw each other. Grandpas are truly special people and I am so thankful for everything he did for those kids.
Family was so important to Junior. There were so many events and holidays at his home that everyone was family even if you weren't "blood" family. You could count on him to be at those events, no matter if he wasn't feeling quite well. I think family is something people don't make a priority much anymore. But, he was an example of what family really meant and how important it was.
Obviously, we all saw Junior's health failed over time. My sister-in-law Diana and I got closer to him as we spent a lot of time helping him get to doctor appointments or whatever he needed. It wasn't that we felt we had to; it was because we wanted to. We both loved him dearly. It was very difficult for us to let him go.
Death is a very hard thing. You can't stop it. We all wish we could keep our loved one with us forever. But when it's time, it's time. I feel that Junior is this Angel looking down upon us now hoping that we will go on and know that he is still loving us even if he is not physically here.
We played "Go Rest High on That Mountain" at his services last week. I don't think there ever could've been a more fitting song. I would like to thank Uncle Rufus and Rev. Bill Jemison for doing his services. They made the service so personal rather than just reading out of a book. It made a world of difference.
I feel very blessed that Junior was in my life even if only for a short time. I hope that he was a part of yours also.
Rest in Peace Junior.