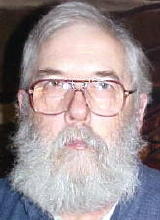 By Alvin Engelke
alvinengelke@hotmail.com

Rev. Keith Belt filled his regular appointment at the Burning Springs M. E. Church and served Holy Communion.

Bobby Ray Starcher encountered technical difficulties up in Pennsylvania and was not able to get down to hold the Creston auction. Saturday evening also saw snow and slippery roads. The Wirt road crew made it to Creston before the Calhoun folks but eventually highways were cleaned. Apparently the global warming crowd has, once again, been shown to be wrong. Earlier in the week there had been heavy rain which then turned to snow.

The Creston Christmas party and meal will start at 6 P. M. on Saturday, December 11th at the Creston Community Building. Rosie & Connie are still taking donations of candy, fruit, etc. and, of course, a gentleman from the polar regions is expected to make an appearance. All, of course, are welcome.

Leisa Grewell & Ann Newell both reported that Edward Harkin, age 85, the man who crash landed an airplane on the dePue farm back in 1947, passed away November 25 after a fight with cancer. He was survived by his wife & 3 children. He had planned to come back to Creston and visit with those (or the survivors) who took him in, etc. back then. The Creston correspondent remembers that was the first time he was able to see, up close, and touch an airplane as it sat in the meadow.

Mr. Harkin was taken in by the late Mabel Park & family and he noted that she fixed him the best home cooked meal he ever ate. Mabel's daughter Marie is the only member of the family still living who helped with the aviator during his troubles.

Some say that many read the Creston news so to this vast audience another reader and family history expert would like to ask a question. Does anyone know where James and Mariah Arthur are buried? They died in 1898 and 1908 respectively.

A number of Creston & Annamoriah residents attended the Charlie Whipkey benefit in Grantsville.

W. Harrison Schenerlein IV attended a cowboy birthday party and then went to a Christmas music program at the Smoot in Parkersburg where he fell asleep.

Harrison's mother & grandmother went on a house tour Sunday afternoon and attended a crafts fair.

Charles Russell, Mr. & Mrs. Carl Ferrell & Chris Lynch were all attending to business in Spencer. Charles was also calling on his brother Euell.

True to expected form, West Virginia's new U. S. Senator went along with the Big Eared One and the powers that be to pass through the U. S. Senate the so called "Food Safety Bill" which otherwise is known as the Monsanto bill, named after the chemical company now owed in part by George Soros's hedge fund. While press stories are out & about saying the bill doesn't impact home gardens, etc. the writers might well read the bill and explain the meaning of words such as all, shall, will, penalties, ten years, etc.

The legislation was introduced by Mrs. Rosa deLaura, a congresscritter from Connecticut whose husband, Stanley Greenburg, works for Monsanto which is a leader in genetically modified plants, etc. One of the key components of the bill concerns seeds and the requirements would/could eliminate the keeping of old "open pollinated" varieties and certainly the sale or trading of such seeds. Apparently the recent 'contaminated egg' problem was helpful in the passage of the bill which raises questions as to whether someone set up the egg problem which received nationwide news coverage. For certain, the bigger is better mantra pushed by the big government folks, does not work. No one has become ill from eating eggs laid in either Wirt or Calhoun Counties.

The USDA and the FDA has already shown that they "are on the warpath" against small growers and have already prosecuted folks who were selling wholesome milk and milk products "just because they could". In the nearby state of Maryland the inquisitors have been very busy & in Roane County the busybodies told one farmer that he could not eat the eggs his chickens laid and that he could not drink the milk from his own milk cow nor could his wife make butter & cottage cheese. Also, he was told to keep his animals out of the streams even though he has no streams on his land.

The price of local Penn grade crude rose $1.25/bbl to $83.50 while the average price for November Pennsylvania grade crude was $78.40/bbl. for 'northern West Virginia' which includes Wirt & Calhoun counties. Crude from "central West Virginia" fetches $81.50/bbl.