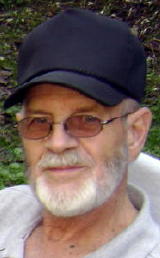 A 72-year-old Massillon, Ohio man was discovered alive and well about 6:30 a.m. Friday after walking miles in the Bear Fork wilderness and likely finding some shelter at a campground.

Ted Schartiger, a Calhoun native who had been with relatives at a hunting camp on Frozen Run at the edge of the Bear Fork wilderness, left the camp about noon Thursday.

Schartiger was the subject of a search and rescue effort since 8 p.m. Thursday evening, according to Kathy Wood, Calhoun OES/911 Director, who was on scene with emergency responders.

Sources this morning said Schartiger "did not have to be checked-out" by medical personnel.

Wood said about 20-30 responders from emergency services and agencies responded to the all-night effort. "Everyone worked well together, and we appreciate their help," Wood said.

At least four canines and their handlers from a special WV search and rescue group scoured the area.

He was being reunited with relatives by Chief Deputy Carl Ballengee.

Reports indicate the man walked a number of miles in the darkness of the Bear Fork woods from the Lawson Cemetery, where his parents are buried, to an area near the Bear Fork Hunting Club camp, a short distance from US 33-119 near the Calhoun-Gilmer line.

He was discovered by Upper West Fork fire chief Randy Perkins and a State Police officer.

Temperatures fell into the upper 20s during the night.

See earlier story.