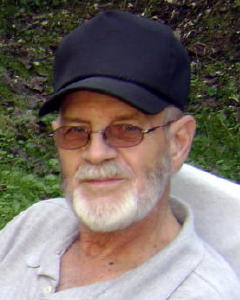 A 72-year-old Massillon, Ohio man is missing in the Bear Fork wilderness after he went on a walk from a hunting cabin at Frozen, Calhoun County.
Authorities are looking for Ted Schartiger, a Calhoun native, who left the family cabin about noon Thursday with his camera.
Schartiger was still missing after midnight Thursday, twelve hours later.
Temperatures are predicted to fall into the upper 20s, with a chance of snow at 70%.
Calhoun OES Director Kathy Wood called for a search and rescue team from Charleston, which includes a canine unit. They arrived in the area about 12:15 a.m. Friday.
Schartiger is six foot tall, weighing about 180 pounds with a white beard. Family members said he was dressed in black with hunting boots.
Calhoun emergency services responded to the call at 8 p.m., including the Calhoun Sheriffs Department, Department of Natural Resources, the Upper West Fork VFD, among others.
Gilmer County is dispatching State Police, a sheriff's unit and fire department members to the Bear Fork area that borders Gilmer County, the Steer Creek region near Rosedale.
Family members said Schartiger planned to walk to the Lawson Cemetery in Bear Fork, where his parents are buried. They said he did not have a light, and was not likely carrying matches.
Bear Fork wilderness covers an area between 12,000 and 18,000 acres.
Family members said the man got disorientated about 10-12 years ago in the same area during the summer, and ended-up on Steer Creek, Gilmer County, a number of miles away.