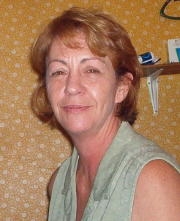 By Janet Siers
304-655-7254
countrymebe@yahoo.com

Thanksgiving was a great time here. Heather, Ben, Ruby and Lea arrived Wednesday afternoon. Heather drove her car and Ben drove his truck hauling his four-wheeler. He spent quite a while setting up his treestand on top of the hill here.

Wednesday they went to visit with Heather's sister and her children in Spencer. Except for Tyler who is in the Wood County Detention Center. I hope he is doing well. Haven't heard from him at all. Thursday Ben didn't have any luck hunting.

Wanda Richards, Genie Bailey and her daughter Ariah brought lots of tasty food for our dinner. Thank you girls. I love you. Heather, Ben and the girls went to Ben's brothers in Morgantown for dinner at 4:00 p.m. and made it back here around 8:00 p.m.

My good friends Blaine King and Stephen Hall were here on Thursday. Blaine spent the night and slept in Daddy's chair in the living room and stayed the biggest part of the next day.

Saturday morning the air was filled with gunshot from up on the hill and as Ben was outside heard a deer rustling in the dry leaves in the woods not too far from Route 16. It had been hit and was dragging itself by its front legs. Ben shot it in the head with his pistol and then rode his four-wheeler back into the woods to tell the hunters that he had shot it. Later a couple of men retrieved it. I thought it was a nice thing for Ben to do. It was the only deer he seen.

Lea is talking very well at the age of two. Ben says it's because of Ruby. Ruby brought her fairy princess Halloween costume. A little pink dress and wings. They stayed until Saturday afternoon so we had a good long visit. I'm thankful for every time I see them.

Everyone have a wonderful week.