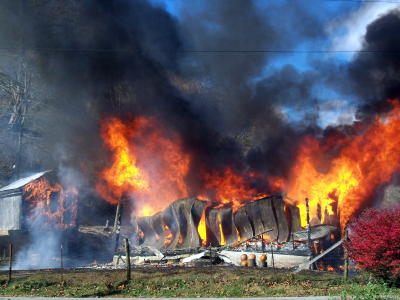 Fire was raging when first responders arrived
A family is homeless after their home and contents was completely destroyed by fire Friday afternoon on the left fork of Crummies Creek.
The house was fully engulfed when the first responder arrived.
The fire was reported at 2:24 p.m., located one mile off State Rt. 16 south of Arnoldsburg.
The house was occupied by Thomas and Charlene Hall, who reportedly have four children, some of which were attending a Halloween party at Arnoldsburg Elementary School.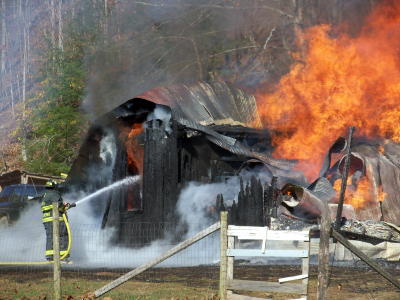 Family lost everything in raging fire
It was unclear whether or not anyone was present when the fire started.
All three of the county fire department's were called to respond to the blaze, since most of the county's volunteers are working during daytime hours, with Arnoldsburg and the Grantsville VFDs answering the call.
The structure was the property of Pearl Carpenter.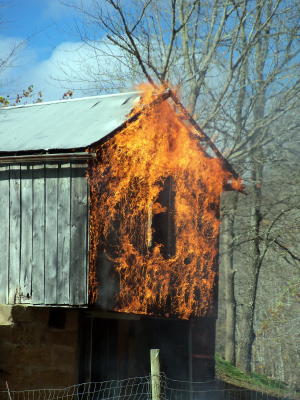 Heat from the fire ignited adjacent out-buildings