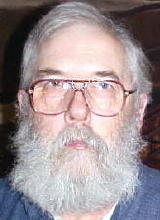 By Alvin Engelke
alvinengelke@hotmail.com

Rev. Keith Belt filled his regular appointment at the Burning Springs M. E. church.

Jacques Frost made a professional call in the area turning the grass white, killing tender flowers and ripening up the persimmons which are now very tasty.

Don Rhodes went out the other day squirrel hunting. While there is plenty of mast the number of bushy tails locally is low.

It was learned that the Wirt County Senior Citizens tour bus stopped at Bubba's Fish Shack in Surfside Beach, South Carolina where the locals dined on Bubba's delights. (It is hard to avoid the eyes of the Creston News.)

Some well-known gentlemen from Ritchie County "were just out joyriding" up Island Run parked beside an oil well. They had a big tool box on their truck which had "trader tags", that is to say a license plate stuck up in the rear view window.

There was a big gathering of all sorts of strange characters Saturday evening in Creston. There were beautiful damsels, pirates, brain surgeons, Officer Simonton, beautiful first mates, and even Ronald Reagan. Marolyn & Carolyn judged the costumes and prizes and treat bags were provided for all. There was also a tasty meal with some spectacular, hot Cajun chili made by Jerry Poling. Tacos and other goodies were also served and the evening was topped off with a very scary hayride through some haunted precincts.

The Wirt road crew is patching the holes on the Blankenship hill. It is hoped that the entire Ann's Run road to the Roane County line will be repaired.

Calhoun County Commissioner Bob Weaver & Wirt County Commissioner Robert Lowe were both attending to business in Creston Saturday evening. It is always good when public officials get out with the folks, visit, etc.

The government ladybugs (Asiatic beetles) are invading local houses, churches, etc. Bill & Hillary had them turned loose to kill the aphids on the pecan trees. "I'm from the government & I'm here to help you!" Those who have allergies to the government-inflicted pests know that the help sometimes goes to those who sell allergy medicine. Unlike other parts of the state, only a few of the new stink bugs have been spotted locally.

Joan Harman gave a presentation on HSUS (Humane Society of United States) at the Wirt County farm bureau annual meeting. The HSUS, which has nothing whatsoever to do with local animal shelters, is intent on eliminating all animal agriculture, use of animals in research and the complete prohibition of pets and hunting. W. Va. congresscritter Nicky Joe Rahall, the fellow who used to meet with Saddam Hussein (Insane), is one of their big backers in Washington.

Down at the Mouth of the Elk they are beginning to talk about redistricting West Virginia based on the results of the 2010 census. Of course local residents were NOT counted in the census even though some of the census supervisors were advised that Creston was not counted.

While there is paperwork posted that one can appeal the closure of the Creston Post Office, it was learned that the muckety mucks have already sent out messages that the Creston office was "officially closed", end of sentence. It is always so nice when one is forced to deal with arrogant bureaucrats who have dreams of being arrogant autocrats who answer to no one.

The firing of Juan Williams by NPR (National Public Radio) makes a joke of the "tolerant liberals". NPR, the Corporation for Public Broadcasting and PRI (Public Radio International) have been for years the official organs for the left promoting nice folks like Fidel Castro, the Marxists in central America, etc. and, of course, the U. S. taxpayers fund these folks as this is government radio. George Soros, the international currency manipulator who has spent multiplied millions on recent elections recently gave NPR $1.8 million for a new plan he has. Recently one of his groups has sent out literature to churches that encourages them to turn against Israel inasmuch as Israel's foes realize that American Christians are Israel's strongest supporters. Those who chose to turn against Israel would do well to first read Isaiah 10:1, 5:20, 54:17 & especially Genesis 12: 1-7. The Big Eared One has made it plain that he is not pro-Israel.

Charles Russell was calling on Euell Russell at the Mile Tree facility.

Suellen & Bessie Arthur were attending to business in Elizabeth.

Melvin Lockhart, age 75, died while working with his 'dozer cleaning up the tornado damage on his Enterprise Road farm. Another farmer who had extensive damage noted that he would have to figure out how he could harvest the down timber without getting in conflict with the $15,000 state rule about harvesting timber without a logger's license.

Local residents are reminded that the big election, without doubt the most important mid-term election in the nation's history, is November 2 although folks can vote early. West Virginia is key inasmuch as the new U. S. Senator will take office just after the election and hopefully stop the proposed madness in the lame duck session. This time around Mountain State voters have a real choice between the candidates.

Local residents are urged to stock up on light bulbs as "the wise ones" have decided to ban them and force the use of mercury vapour bulbs made in China. Formerly, West Virginia was a leading producer of light bulbs but, under the present 'leadership' those jobs were sent to communist China. One can hope that new folks sent to Washington will undo this madness, but in the meantime ...

In other "cheery" news the statements that "inflation was too low" coming from the Big Eared One's buddies may have real significance. Already the U. S. Treasury is monetizing the debt; that is to say "buying" the bonds that were sold to finance the spending spree. The Big Eared One is now going to Hindoostan to see if they will help finance America's debt. Go To Meeting apparently isn't good enough when one wants to take world tours & vacations on the taxpayer dime.

Now one in 8 Americans (or illegals bilking the system) are on food stamps & in some places one can make $59,000 & still qualify. The poverty rate has now hit new highs (apparently such is hope & change) and the various government agencies continue to advertise all the goodies that they have to give away.

The Banker Lady and The Oil Tycoon were calling at the Burning Springs Space Dock.

Gay Park was consulting her physician and has been having blood work done.

The price of local Pennsylvania grade crude rose to $76/bbl. although the previous week the price had been higher.