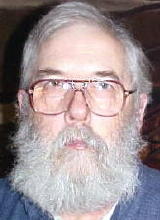 By Alvin Engelke
alvinengelke@hotmail.com

The Creston Halloween party will be held Saturday, October 23 at the Creston Community Building. As usual the 'celebration' is for children of all ages and, no doubt there will be citizens of various time periods, famous politicians, ghastly critters, hobgoblins, damsels, princesses, rogues and many 'from the other side'. The evening is one time when one can dress up and 'be somebody', all in good fun.

Rev. Keith Belt filled his regular appointment at the Burning Springs M. E. church.

Doreen Parson passed away Monday, October 18 at Parkersburg. She had lived at times in Creston.

Several area residents attended the Black Walnut Festival in Spencer. Euell Russell was on the Miletree float and took in the car show. Some local Viet Nam vets went to see the replica of the Viet Nam War memorial to look for the names of war buddies.

Jacques Frost was a social caller in the area just letting folks know that he would return to kill the peppers, tomatoes and flowers as well as to "ripen up" the squirrels and persimmons.

Bessie Arthur was attending to business in Elizabeth.

Dorcas Cain, wife of Dr. Joe Cain, passed away. She will be missed by her host of friends and those who have, over the years, visited Dr. Cain's clinic.

The rains and cooler weather have caused some grass to grow that was deficient in magnesium causing some grass tetany in local livestock.

While such had no impact locally it was noted that the price of cotton hit a new all time high because of crop failures in some third world countries.

W. Harrison Schenerlein IV took in the zoo in Washington, D. C. and saw the lions, tigers, gorillas, orangutans, zebras, pandas, etc. Whilst traveling about in that area there were many walking around who could be considered as "being missing links" and unique specimens in their own right. While economic hardship is the norm across the country, it is obvious that, with the growth of the federal government and with federal salaries being twice the pay of private employees, there is no economic angst there.

Numerous oil and gas companies in the area continue to have problems with evaporation, especially of pump jack weights. Various law enforcement agencies are presently investigating the thefts.

It was reported in Harrison County that some of the out of state pipeline contractors have had seven figure damage done to their equipment by others who wanted the jobs.

One fellow who is doing work for Antero, Equitable and others reported that he was in the process of hiring two more crews to keep up with the volume of work.

Many have taken note of the proposed sale by Chesapeake of Texas oil & gas properties to the communist Chinese government. At the same time the Russians have purchased America's largest uranium reserves in Utah. This might be called "redistribution of wealth on a global scale".

It was reported that Mustang is still looking for sewers at both their Elizabeth & Spencer operations. Apparently the school system no longer has sewing classes for students.

Early voting has started and those who want to get the nation back on the proper course are urged to go vote.

A fellow who works under the golden dome was asked if he was going to run for governor and he said, "Goodness, no!" When asked why he replied, "Well, the state is broke!" The other man said, "Well I thought the state was in good shape - that is what everyone says." The man who works under the golden dome then said, "The current guy came in with coal money and is going out with stimulus money and then that is done there will be nothing and very hard decisions will have to be made."

The price of local Penn grade crude oil dropped to $77.50/bbl.