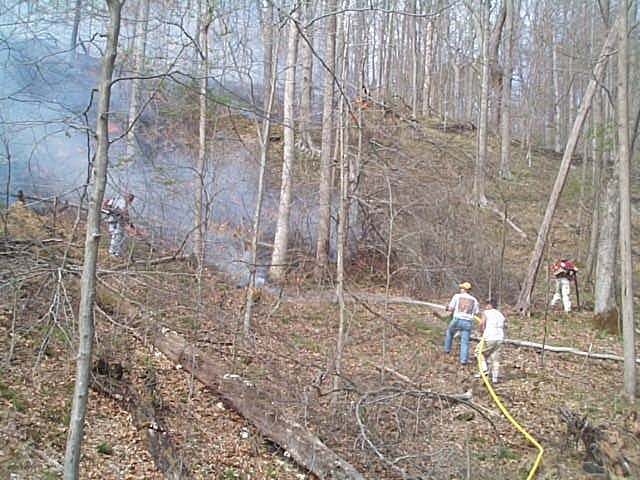 Fire burns over old Arley Ward Farm, head of Bull River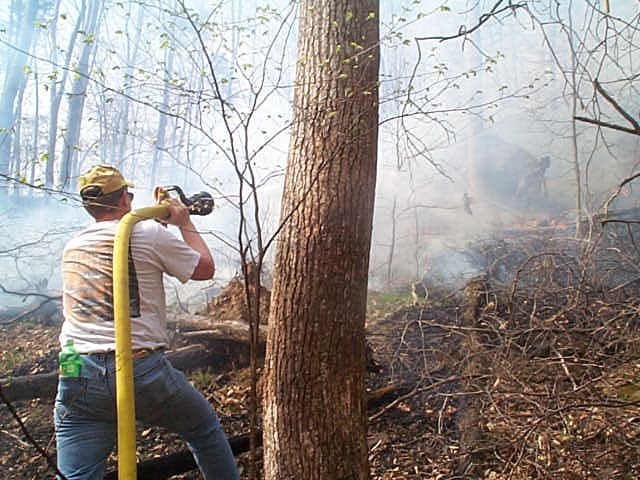 Firemen drag water lines up steep hillside on Bull River
The woods are dry and a brush fire quickly broke loose Friday afternoon about 4 p.m., fanned by gusting winds.
The Grantsville Volunteer Fire Department responded to the old Arley Ward property at the head of Bull River, where fire was spreading against a hillside.
The fire burned over a few acres, as firemen and other volunteers used fire hoses, rakes and leaf blowers to bring it under control.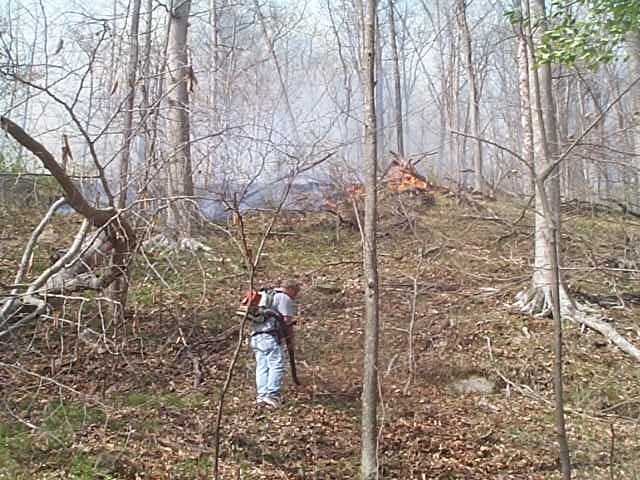 Grantsville firemen use leaf blowers, hot and dry conditions
Calhoun EMS was summoned to the scene at 4:55 after firemen were becoming overheated. They did not require transport to the hospital.
Shortly, another brush fire erupted off Leafbank Road at 6:20 p.m., about two miles from State Route 5. The Arnoldsburg VFD responded to assist the Grantsville department with a pumper and rescue truck. Fire burned a hillside area near a secondary road.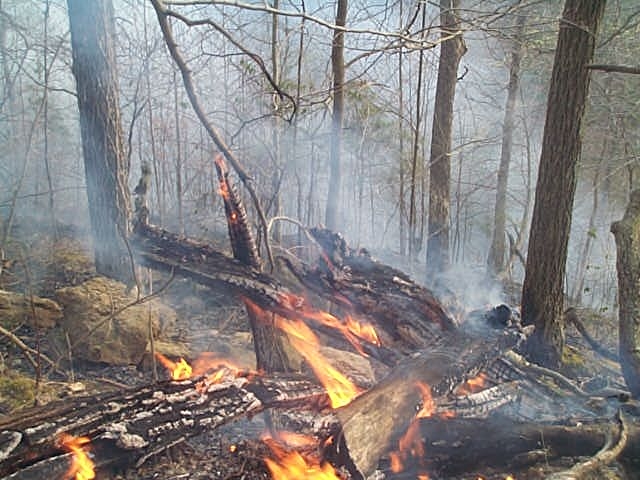 Second fire erupts off Leafbank Road, Grantsville
and Arnoldsburg VFD's respond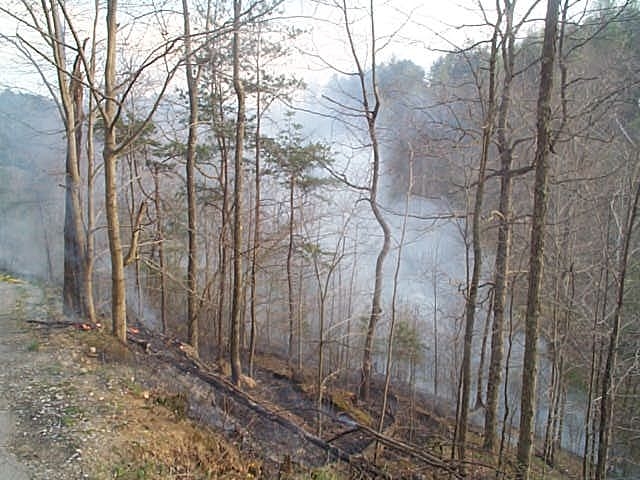 Leafbank fire spreads up steep hillside
The Grantsville VFD responded to a third call at 6:43 p.m., a vehicle fire near the Victory Baptist Church. The sports utility vehicle was a total loss. Firemen said the owner had pumped gas into the vehicle shortly before the fire started.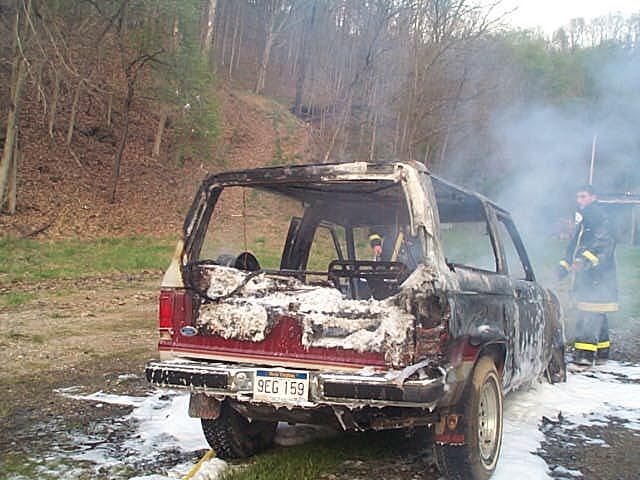 GVFD answer third call to vehicle fire on Phillips Run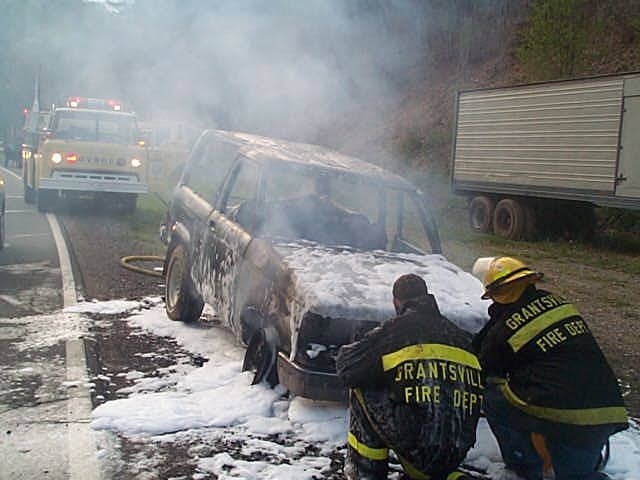 Sports utility vehicle was total loss