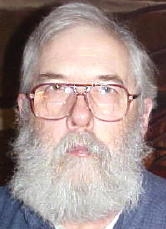 By Alvin Engelke
alvinengelke@hotmail.com

The first Creston auction of the season will be Saturday, October 2, starting at 6 P. M. at the Creston Community Building.

Discussion of the tornado continues to be a local topic. The wind went up Chestnut Run doing damage to timber and buildings and went over on Straight Creek. The "experts" said the damage on W. Va. 5 (Burning Springs so they said) was not from a tornado but how does one explain that the trees were blown in all directions, etc.?

On Saturday the DOH was cleaning up the mess near Cherry & they did a fine job. Private citizens have been cleaning up the debris & logs from their properties. The river is full of trees & some wonder what will happen to the Wells Lock dam. Back years ago the junior dam builders (Army Corps) told farmers they had better not let trees get in the river as such would foul up their locks & dams & farmers would be made to pay. Apparently tornados do not answer the federal bureaucrats.

Mildred Greye Campbell, age 71, of Grantsville passed away. She had numerous relatives in the Creston area.

Vickie Lynn Martin, age 52, passed away. The widow of Randy Martin, she was a longtime employee at Public Debt. She was a daughter of the late Claude Maze and Pearl Stutler Parsons.

Ira, Jim & Tim Lynch and Charles Russell were among those calling on Euell Russell.

A number of area residents attended the Nathaniel Watkins benefit at Camp Barbe. He is recovering from falling off a roof while working on a church project.

Dora Montgomery & Carolyn Bailey who work at the Miletree Center reported that they read the Creston news each week.

W. Harrison Schenerlein IV attended the oily pig barbecue at Butch Deere's terminal in Marietta where his cousin Gene served up the meat. Gene's brother Jerry got a chicken bone stuck in his throat the other day and had to call on the medical staff to extricate the object.

Others who were there feasting on hog meat, chicken, beans (cooked in an iron kettle, etc.) included Mary & M. C. Pursley, D. C. Ferrell, Junior & Jon Hildreth, the Gas Typhoon and his lovely wife Eileen.

The Gas Typhoon said the Big Boss was going to get beat because he was hobnobbing with the Big Eared One and was in on the plan to curtail coal mining. Recently it was learned that in one of the special legislative sessions in the summer of 2009, the Big Boss, at the insistence of the Big Eared One, had the West Virginia Legislature pass a "Cap & Trade" Bill (HB #103). The bill will require, among other things, that power plants in W. Va. will have to cut by 25% the amount of coal they burn and replace the coal with 'renewable resources' which are not defined but it is stated that natural gas (a fossil fuel) can only be used for 10% of the 25% or a maximum of 2.5%.

One of the main advisors to the Big Eared One is on record saying that America should be "de-developed". In West Virginia that would mean sealing the coal mines, plugging the oil & gas wells, closing what factories remain, rolling up the blacktop, padlocking the chicken houses, closing down the schools, tearing down the power plants and sending the steel to China to build ICBMs.

Way back in the spring there was supposed to be the census. It is now almost October and many Creston area residents have yet to be counted. One might conclude that "some folks just aren't supposed to count." Nevertheless, local residents do plan to vote.

A number of Burning Springs & Creston area residents attended the Republican dinner in Elizabeth & heard John Raese give a speech on why he is running. One wag asked him as to the location of his teleprompter which brought laughter to the whole room, as he obviously doesn't have to read speeches written by others. He stressed the importance of going to the polls November 2 (or during early voting) to make a difference.

Magnum Hunter which paid $81 million for the former Triad holdings announced that the firm was going to upgrade 114 miles of pipeline in 9 counties to make a low-pressure system into a high-pressure line to transport 200 million cubic feet/day of natural gas.

Chesapeake Energy has a big well fire near Cameron in Marshall County and Boots & Coots has been called in to resolve the situation. The state office of oil & gas even gave a cease & desist order against Chesapeake. Chesapeake has 61 wells on 18 pads in Marshall County and a like number in Wetzel County. These are, of course, horizontal wells drilled in the Marcellus Shale which has now been determined to be as good as the Barnett Shale down around Fort Worth, Texas.

Way back when the legendary Red Adair was summoned to Sanoma to put out the fire at the Bruce Bell #1 well (which had no blowout perventer, no down hole casing, etc. & involved Belco which later changed its name to Enron). Boots & Coots is a worldwide competitor to the late Red Adair's oilfield fire company.

While coal isn't generally a topic in Creston but with "cap & tax" a plan by some the following information might be helpful as a reference point. The following are current coal prices for different kinds and qualities, etc.

Central Appalachian 12,500 BTU, 1.2% SO2 $69.50/ton

Northern Appalachian 13,000 BTU, less than 3% SO2 71.00/ton

Illinois coal 11,800 BTU, 5% SO2 46.75/ton

Powder River coal 8,800 BTU, 0.8% SO2 14.50/ton

Unita Basin coal 11,700 BTU, 0.8% SO2 $40.00/ton

Several folks have noted that the time is drawing short to be able to stock up on light bulbs before they will not be allowed to be sold. West Virginia was once a major producer of bulbs but now, thanks to the High Priest of the Church of Global Warming, they are banned and all light bulbs are now laced with mercury and made in China.

The price of local Pennsylvania grade crude oil rose to $70.75/bbl.

Russell Cooper's granddaughter Linda Hoffman noted that she remembers the good times when, many years ago, she used to visit at the Rev. S. Edgar Cooper, Jr. residence in Creston.

The Wirt County FFA beef barbecue will be held Sunday, October 3 at the high school in Elizabeth.

Teddy Ball was attending to business in Spencer.