The incident one year ago was delared a tornado, with winds to 160 mph.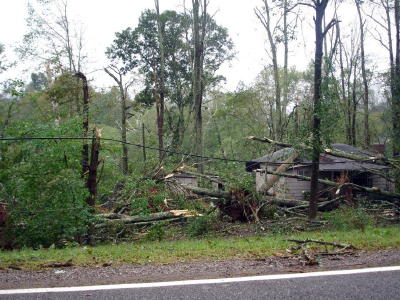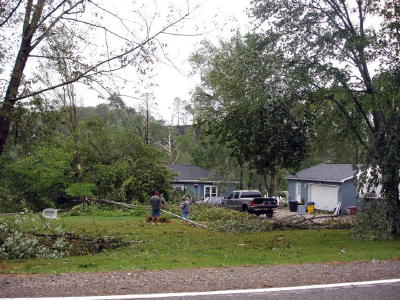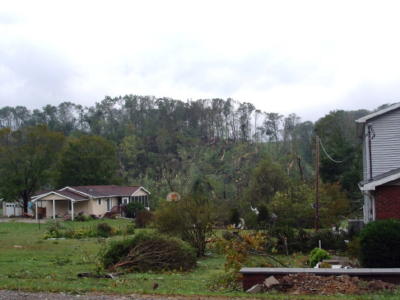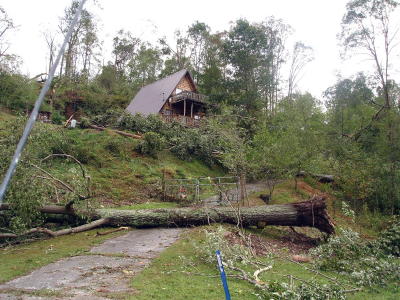 Photos courtesy of Diane Ludwig
Sept. 17, 2010 - High tornado-like winds roared up the Little Kanawha Valley last night after a tornado set down across the Ohio River from Parkersburg, and winds leveled 12 houses and killed one man in the Belleville/Lubeck area of Wood County.
Much of the visible damage was along Route 5 in the Burning Springs area, trees down, houses and buildings damaged. Trees and poles had been blocking the road and one car was hit with a tree, with the individuals in the vehicle not injured but severe damage to the car.
The tornado like wind also set down on Palestine, with heavy damage.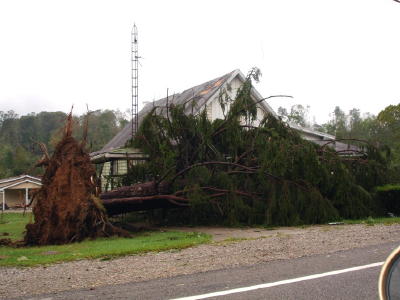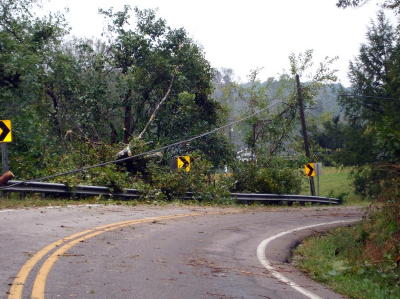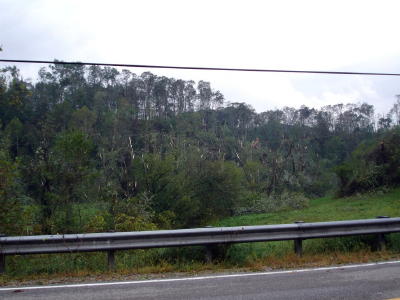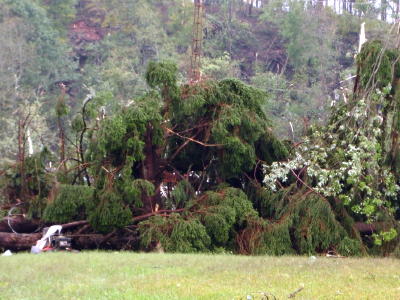 A resident said, "It sounded like a freight train was coming up the Little Kanawha".
There are reports of heavy damage in the Palestine area.
The severe lightning storm and winds did not result in any calls to Calhoun's 911 center.