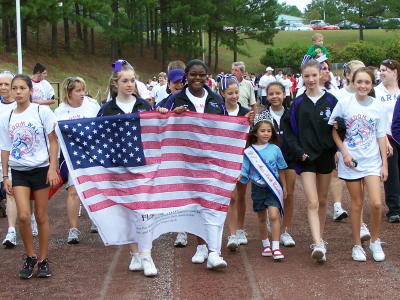 Cailee participates in Freedom Walk on 9-11
Cailee Calabrese daughter of Dr. Carmen and Kimberly Calabrese of Lumberton, NC was recently crowned the North Carolina American Coed Princess and will represent her state in November in Orlando, Florida.
Her mother, the former Kimberly Wayne is a graduate of Calhoun High School, her grandparents, Doris and Ray Wayne now reside in Elizabeth.
Cailee has kicked off her 2nd Annual "Movies for Military," she has recently volunteered at the American Red Cross the annual Run for the Red, danced and called bingo at a local nursing home and loves to volunteer in her community.
Perhaps her biggest honor was speaking at the Freedom Walk held at Methodist University in Fayetteville, NC where over 300 participants were there to honor the victims of 9/11 and the US military.
She addressed the participants on "How to Make the World a Better Place," by talking about her "Movies for Military" project and told them that she started her own project to "give a gift back for protecting us."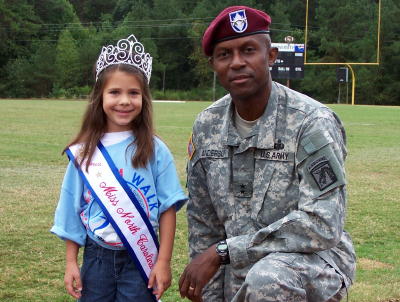 Cailee and Major General Rodney Anderson
The Calabrese family was honored to meet two star Major General Rodney Anderson who initiated a standing ovation after Cailee's talk.