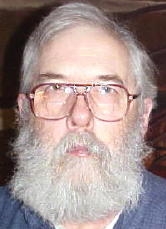 By Alvin Engelke
alvinengelke@hotmail.com

The Shrine ATV Poker Run is scheduled for September 4 and the Creston ATV Poker Run is to be on September 18.

There were 50 present for the Creston Homecoming. Eric Wix, son of Bob Wix, won the Fenton piece donated by Wanda Tucker. Bessie Arthur & Pat Anderson won the other two door prizes. The oldest person present was Junior Stewart, age 89, who took home a special basket that came from Sweetbrier, the where it's at store in Elizabeth.

Marie Park Snyder's great grandson came through surgery at a Morgantown hospital to repair two holes that were in the infant's heart.

Jeffrey William Hertz, age 60, passed away from complications from heart surgery. He was the son of Robert & Doris Hertz, the latter who passed away less than a month ago.

W. Harrison Schenerlein IV, along with his parents, his Aunt Anna, Uncle Adam & Creston grandparents visited his cousins out in the tall grass prairie in Illinois. Out in those parts most of the corn & soya beans looked good although some of the double crop beans looked "iffy". In Michigan the sugar beets looked good as well.

In north western Ohio gasoline was $2.37.9/gallon and in some sections of Illinois & Wisconsin the abandoned shopping centers & other commercial real estate put one to mind of certain southern West Virginia communities - hope & change, no doubt. Also entire portions of some cities seemed to have only signs in Spanish and bilingual signs and labels were everywhere. One would assume that down in the narco-kingdom of Mexico that all the signs are bilingual there too?

The Creston area received more rain & some hail. The frogs were out "jumping for joy".

Rev. Keith Belt brought the message at the Burning Springs M. E. Church.

Farm use reports are due to be turned in to the county assessor by August 31 and the big special U. S. Senate primary is to be on Saturday, August 28.

The Big Boss called a special meeting for 8:30 A. M. on Thursday, August 26 at the DEP Office on 57th Street in Kanawha City for all that are involved in the oil & gas business. One man said it might involve the new bonds required to prevent highway destruction but others thought that it might be a campaign rally to show how the would be new liberal senator/presidential wannabees would fight to stop "global warming" and "help" West Virginia just like Johnny D. Rockefeller IV and Nickie Joe Rahall have.

The price of local Penn grade crude oil fell to $67.75/bbl.

One of Chesapeake's leasemen said that one of their new wells in Wetzel County was so good that the well and six miles of 16" gas line paid out in 20 days after being turned into the line.