Jack Hogan, a contractor in the Bethany Beach Delaware area, decided to take a little vacation and ride his bicycle cross country from Bethany Beach Delaware to San Diego-La Jolla California. Jack with kindhearted spirit, approached Contractors for a Cause to offer his coast to coast adventure as a fundraising opportunity for the Justin Jennings Beach House.

The Justin Jennings Beach House is a donations funded house built in Bethany Beach where families who are dealing with cancer can spend a week or weekend together in a fun environment away from doctors and medical treatment.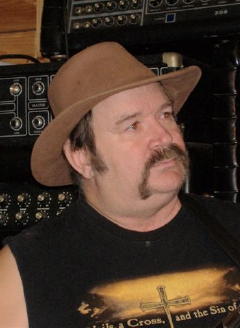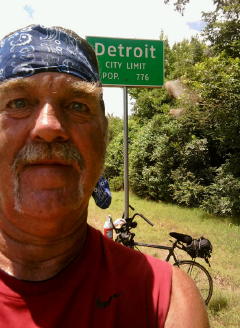 "Big Al Hogan" (left) and his brother, "Hit the Road Jack"
Jack is a brother to well-known Al Hogan, of Al's Barn and the Helping Hands Crisis Ministries at Munday, West Virginia.
Al's Barn is supporting "Hit the Road Jack 2010" local donations may be mailed to: Helping Hands Crisis Ministries, 11000 Munday Rd., Munday, WV 26152.
Al said, "My hopes are to also send people from our area with terminal cancer to the ocean retreat for one last fully paid free vacation."
Jack "hit the road" in Bethany Beach Delaware on June 21. He is now officially half way. He passed through Wichita Falls, Texas Friday, after two state troopers paid his breakfast tab. He's meeting new and amazing people daily.
"Hit the Road Jack 2010" was born with the hope of raising much needed funds to put the finishing touches on the house, built in memory of Justin W Jennings, a Penn State College student, who died of brain cancer in June of 2000. You can read this very touching story and get more information about this house which is meant to bring peace and joy in the midst of suffering, at justinjennings.org
This is also a fundraiser for Sussex County Habitat for Humanity who provide quality homes for deserving people who participate in the project.
You can catch-up with Jack at Hit The Road Jack 2010
Learn more about Contractors For A Cause here