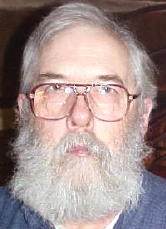 By Alvin Engelke
alvinengelke@hotmail.com

The Creston ATV Poker Run is scheduled for Saturday, July 17 at the Community Building. It should be a fun day for everyone. The community building is just off W. Va. 5 halfway between Elizabeth & Grantsville. In addition to the ride there are door prizes, 50/50, food and the camaraderie that goes with family style fun.

Rev. Keith Belt brought the message and served Holy Communion at the Burning Springs M. E. Church.

Bessie Basnett, age 93, who had been in the extended care unit at Minnie Hamilton for several years passed away. She was the widow of Fred Basnett.

Sherman Edward Wise, age 46 of Wallback, passed away. He was the son of Creston native Sherm Wise.

Brandon & Alvie Ferrell were among those visiting Mr. & Mrs. Carl Ferrell & Jeremy.

The Old Furniture Salesman, The Great Pifu and his brother-in-law recently returned from a successful big game trip out in South Dakota. It seems that Connie's and Rose's freezers were both getting low on meat so the great white hunters went out and harvested a load of prairie dogs. No doubt the great hunters have lots of yarns about how they slipped up on the elusive prey, how many times they missed, how many 1000 yard shots, etc.

Ann Newell reported that she is suffering from arthritis.

Charles Russell was attending to business in Spencer and had Sunday dinner with his brother Euell at Miletree.

Denver McFarland was consulting his physician.

The Creston area received some much needed rain.

The oil spill continues in the Gulf of Mexico and still would be helpers in the cleanup are kept away by the Big Eared One. The first of the other drilling rigs that were shut down by decree is getting ready to move to another country, likely Brazil where George Soros has a cut of the pie. British Petroleum is to drill an untra deep well in the water off Lybia, former home of the Barbary Pirates that Thomas Jefferson eradicated.

Drilling is going full bore in Wetzel County and the roads are hot, as well as being torn up. Private contractors were working Saturday filling base failures with rock and rolling it in with a roller. Former blacktop roads are now rock & dirt. Chesapeake is also installing new compressor stations to take the natural gas away. One of the new stations, presently under construction in Marshall County, will have 12 engines in addition to two emergency generators for backup power plus dehydration equipment, tankage, etc. Antero is likewise installing new compressor stations, etc, in Harrison County.

W. Harrison Schenerlein IV was visiting his Uncle Bob down in Nashville, a city that recently underwent massive flooding that "wasn't newsworthy" .

The Big Boss is going to call a special session of the legislature down at the Mouth of the Elk so he can get to Washington and the national scene so he can kiss Harry Reid's Ring and bow the Big Eared One and then help Princess Pelousy shut down "dirty energy sources" and run the nation on the so called green energy - wind mills, Chinese made solar panels and hot air". Some of those who formerly made a living by blowing up onion sacks could just huff & puff and make the windmills turn, no doubt.

Apparently he wants to make the Manchin name as well known as Manson, another West Virginia native son or perhaps make the family name as famous as the Long family from Louisiana or the Gambino family from New York.

Meantimes, Earl Ray is looking forward to a bright future & a former jewelry store owner is upset that he lost his chance.

The price of local Penn grade crude rose to $70.25/bbl.