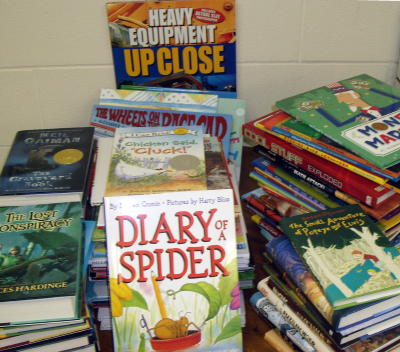 The Calhoun County Library recently received a "Books for Children" grant from the Libri Foundation.
Librarian, Amy Cooper said, "Thanks to a donation from Minnie Hamilton Health System and a donation to the Libri Foundation from Bill Strawbridge and Meg Wallhagen the library was able to purchase over $1000 worth of children's books."
"Additionally, the library obtained approximately $350 worth of math and science books thanks to a donation to the Libri Foundation from Hal Berenson and Laura Ackerman," Cooper said.
The library received a total of 83 new books. Some of the titles include, Anything But Typical by Nora Baskin, Close Your Eyes by Kate Banks, Duck, Duck, Goose by Tad Hills, Go Figure! by Johnny Ball, Recycling by Charlotte Wilcox and Money Madness by David Adler, just to name a few.