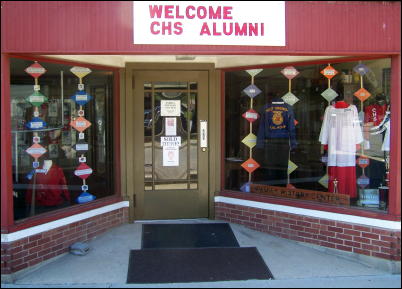 Family History Center is located
on Main Street in Grantsville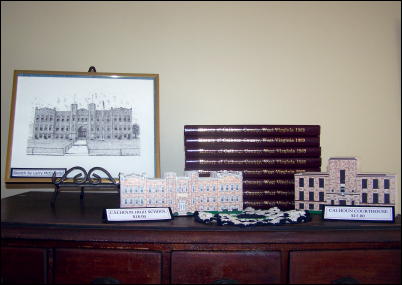 Several displays honor Calhoun County High School
Weekend visitors to the annual Calhoun High School Alumni Day can take advantage of reminiscing about their roots at two Calhoun Historical Society venues that will be open.
The Family History Center in Grantsville will be open Friday from 11:00-6:00 and Saturday from 11:00-5:00.
The society has several new displays in honor of CHS, including the 1942 fire and famous or infamous teachers.
"We believe everyone will enjoy looking at these. We have an almost completed set of Calhounians to share," said member Terry Harris.
Heritage Village at Calhoun County Park will be open on Saturday afternoon for tours.
The village has a store, a school, post office, blacksmith shop, log cabin and other structures from early Calhoun days.