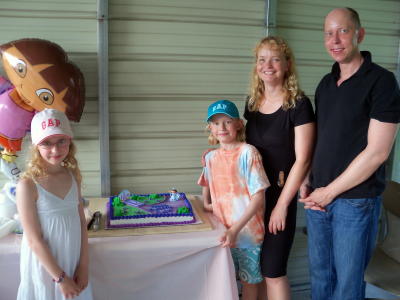 Birthday gal Sophia, brother David
and parents Myrt and Torgny Karlsson
A Swedish exchange student came to Calhoun to attend high school, graduating in 1985. She was the guest of Bill and JoAnn Stevens of Grantsville.
That girl, fondly nicknamed Myrt, married Swede Torgny Karlsson, and they now have two children Sophia and David. The Karlsson's live in Onsala, Sweden.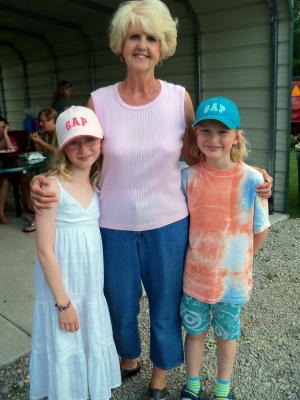 Sofia (left) and David (right) with adopted grandma JoAnn Stevens
The relationship between the Karlsson family and the Stevens' has been ongoing, with each family frequently traveling across the Atlantic to visit.
Young Sophia was treated to a Calhoun birthday party for her number 11 at the home of Mr. and Mrs. Bob Stalnaker on Bryner Road, with lots of folks attending.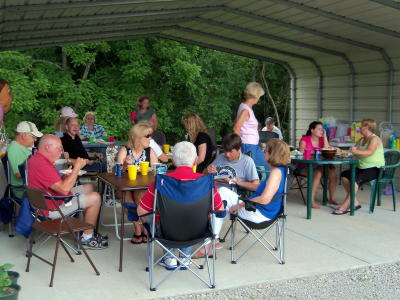 Party goers on Bryner Road at Stalnaker farm