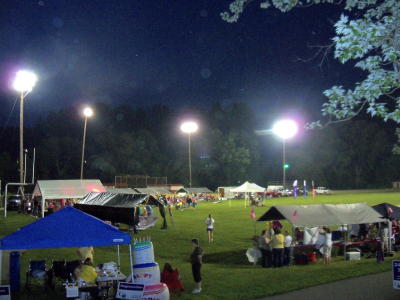 Relay event lasted until 12:01 a.m. with cancer survivors
and family members who have lost loved ones, walking the track
Saturday was Calhoun County's Relay for Life held at Wayne Underwood Field in Grantsville, the annual fundraiser for the American Cancer Society.
Last year, $25,000 was raised by the Calhoun Relay for Life teams toward support services and cancer research. This year's total will be announced when available.
The American Cancer Society Relay For Life is a life-changing event that gives everyone in communities across the globe a chance to celebrate the lives of people who have battled cancer, remember loved ones lost, and fight back against the disease.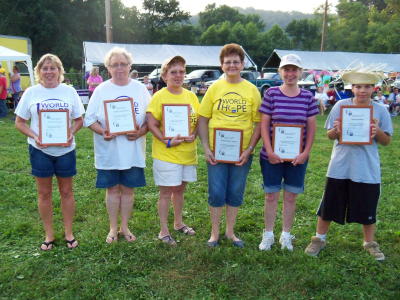 Relay for Life teams were recognized for their efforts - Accepting for the teams (L to R) Jeannie Garrett, Minnie Hamilton Health System; Liz Ferrell, Knott's Knights; Judy Powell, SWAT; Carlene Frederick, Pleasant Hill Crusaders; Rose Cottrell, Foodland; David Bugby, Bosom Buddies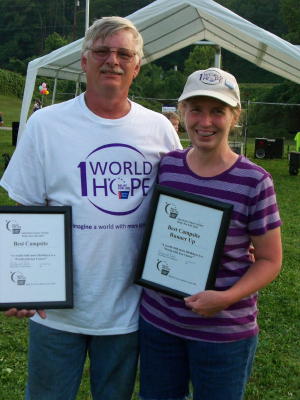 Best campsite awards: 1st Place - Pleasant Hill Crusaders,
Mike Radabaugh; 2nd Place - Foodland, Rose Cottrell
The race is on in the fight against cancer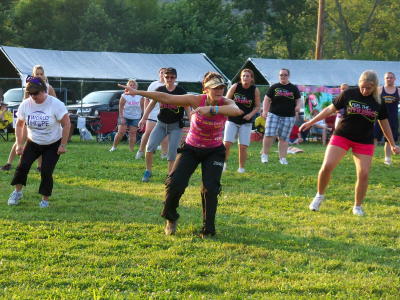 Zumba dancers shake, rattle and roll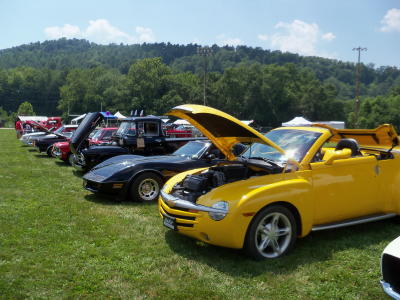 Third annual car show draws lots of vehicles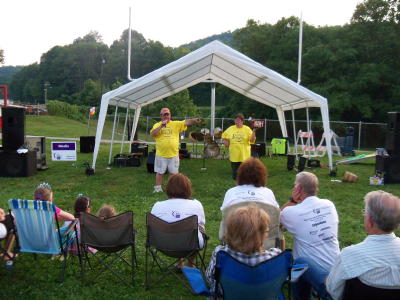 Jim Sullivan auctions fundraising items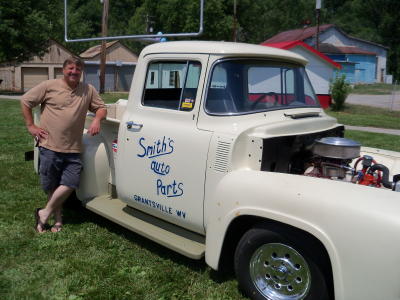 Businessman Keith Smith displays his latest endeavor
More photos to follow ...