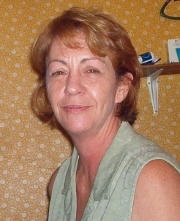 By Janet Siers
304-655-7254
countrymebe@yahoo.com

The Siers family reunion here at the house Memorial weekend was wonderful. Relatives came from Ohio and Beckley. Food was good and the very fact that we are still having this since most of the regional family are gone, is nice. Aunt Neil was not here and I hope that she is well.

Dolan Siers, Uncle Shirley's son says that Aunt Juanita is well. Aunt Ruth's family were all together and they are wonderful. Edsel, Betty's husband, son of Roy Arnold, said a prayer before we ate. I had tears in my eyes.

I apologize for not naming everyone that was here. Next year we need a book to sign. Betty took pictures of everyone. Blaine King also attended.

Heather is doing well in school and the girls and Ben are fine. They went camping on the New River near Parisburg, Virginia this past weekend, and caught a few fish.

I see deer every now and then. They never seem to bother the garden which is doing well. Thanks to a little help from my friend.

There is an extra horse up at the old Chenoweth place on Upper Nicut. It's a paint. It's red and white. Seven horses now. Just two cat's are left and four chickens.

Everyone have a wonderful week!