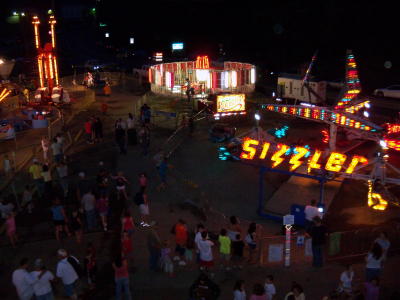 Wood Fest carnival draws lots of young people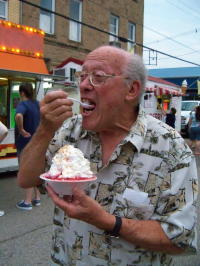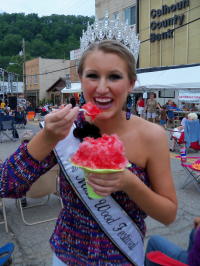 The hot afternoon was relieved by
ice cream delights and snow cones
The 48th annual Wood Festival wound down Saturday night with Main Street entertainment, lots of food, the carnival and fireworks.
The dutiful volunteers who work year round were likely exhausted.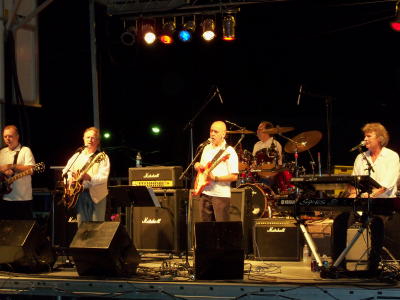 Dangerfield, a band of "old" rock and
rollers, entertains Saturday night crowd
Beyond a successful event, perhaps the Saturday evening highlight was a deer that wandered into the carnival grounds, baffled by all the lights, equipment and people. The excited animal nearly ran over some folks seeking a way out of the maze.
Local law enforcement responded to a few fights and disputes and Calhoun EMS had a slew of medical runs in the county and the festival grounds.
Sunday, the Town of Grantsville, was cleaned-up, likely by folks who worked during the night and early morning hours.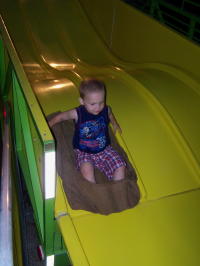 Wood Festival scrapbooks will continue this week