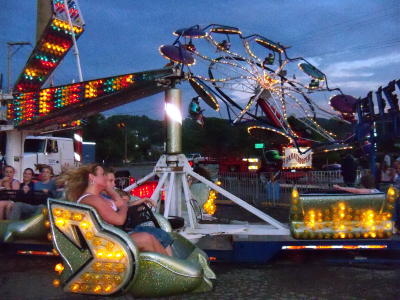 Friday night's festival was dampened by a rain storm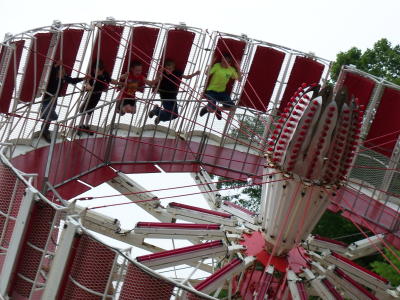 Challenging gravity high above carnival ground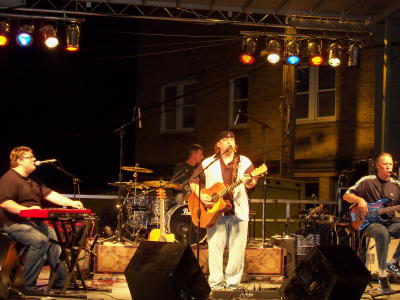 The sounds of the Will Freed Band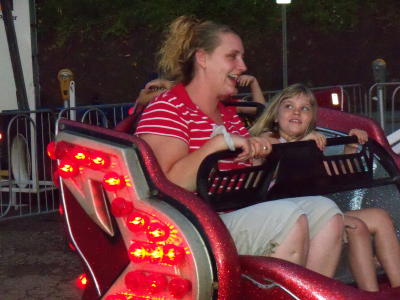 The excitement of the carnival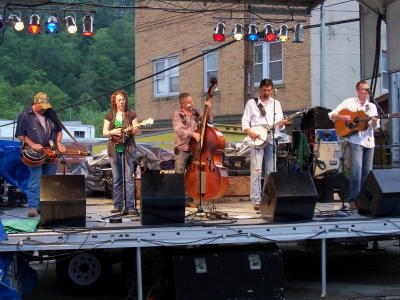 Rising bluegrass band No One You Know
The 48th annual Wood Festival winds up today.
The 2010 Grand Wood Festival Parade will be at 11 a.m. Line-up begins at 10 a.m. This year's Parade Marshal is Helen Morris.
THE MUD BOG
This is another exciting year for the Wood Festival Mud Bog Point Series Race at the Calhoun Industrial Park, located one mile East of Grantsville on Rt. 5.
Registration starts at 9 a.m. with competition starting at 1 p.m.
The event is sponsored by Heiney and Son; J. Burkett Tire Center, LLC; Calhoun Auto Care, LLC; Calhoun Realty, Inc, Hersman's Appraisal Services, LLC; Furr's Auto Sales.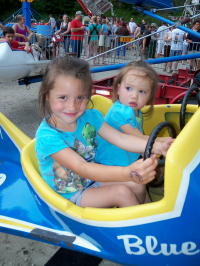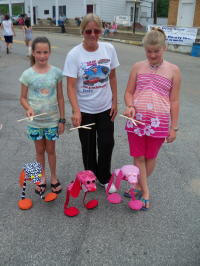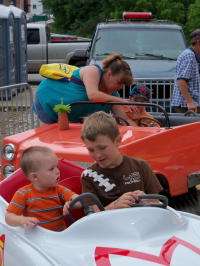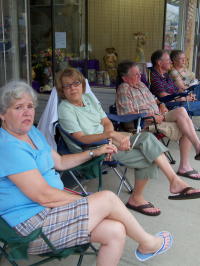 MAIN STREET ENTERTAINMENT
Saturday's Main Street stage performances include, Stoker 7 Calhoun born alternative rock at noon; the WV Bluegrass Alliance at 1 p.m.; High Mountain Bluegrass sponsored by Cain Oil & Gas at 3 p.m.; The Smith Family Singers, contemporary gospel, sponsored by Holbert's Store at 4:15; The McCormicks at 5:15 p.m.; "Plan B" will perform with music from yesterday and today sponsored by Rogers and Son Oil and Gas at 6:30; Calhoun Wood Festival Sweepstakes Drawings (need not be present to win) will be held at 8 p.m.; The Traders Guide presents Dangerfield with Roger and David Bush, Harry Beall, Rick Poling and Lyle Kerby at 8:30.
FEST WINDS DOWN WITH FIREWORKS
If you are an old Calhoun High School choir member you will especially enjoy a tribute to the musical influence and the memory of Joe Wilt Plans are being made to perform the "Battle Hymn" at the start of the Calhoun Banks Fireworks display at 11 p.m. followed by "The Lord Bless You and Keep You" to conclude the Festival.
EARLY SATURDAY EVENTS
Saturday's events begin with the Wood Festival 5K Walk-Run at 8 a.m. and the Kid's Run beginning immediately after. These events are sponsored by Grantsville Foodland and State Farm Insurance, Kids Day activities start at 9:30 a.m. in front of the Courthouse sponsored by Loren B. Howley, Attorney. Booths will open at 10 a.m.
FRIDAY NIGHT HIGHLIGHTS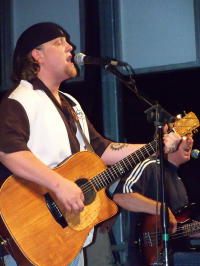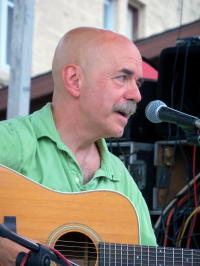 Calhoun's own Will Freed (left) and Harry Beall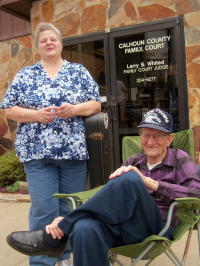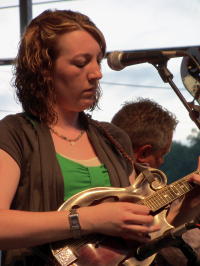 Rachel Burge with mandolin (right) Kim Johnson and
Lester McCumbers relax before going to stage