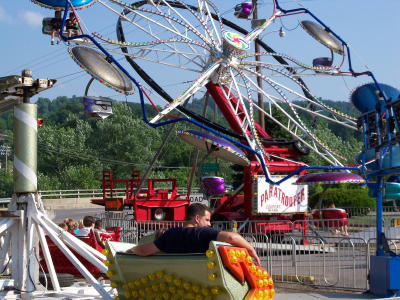 Festival goers enjoy the carnival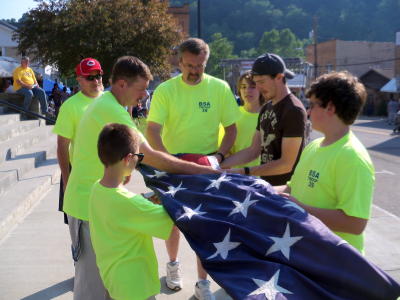 Scouts take down Old Glory at dusk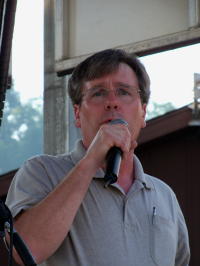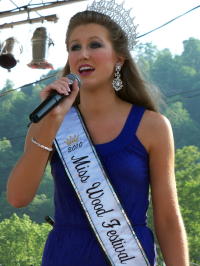 David Weaver and Katlin Collins were among
gospel music performers Thursday evening
The 48th Calhoun County Wood Festival has opened in Grantsville, with the weather cooperating so far.
Wood Festival booths will open at 10 a.m. today, Saturday.
Main Street stage entertainment will begin at 5 p.m. today with Harry Beall and Friends.
At 6:15 Calhoun County mountain music legend, Lester McCumbers will perform.
The award winning bluegrass band "No One You Know," sponsored by Houchin Construction will play at 7 p.m.
At 9 p.m. Minnie Hamilton Health System presents "The Will Freed Band".
Something new this year is the Wood Festival ATV and Garden Tractor Pulls on Wayne Underwood Field with registration beginning at 5 p.m., competition begins at 7 p.m. "under the lights."
THURSDAY FESTIVAL SNAPSHOTS