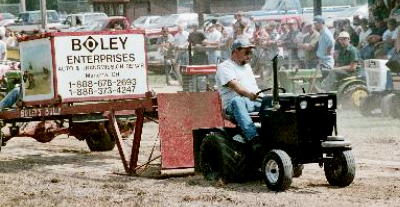 Something new this year at the Wood Festival is the ATV and Garden Tractor Pull at Wayne Underwood Field today.
ATV's and garden tractors pull against a weighted vehicle.
The "pull" is a popular event at fairs and festivals.
Registration begins at 5 p.m., competition begins at 7 p.m. "under the lights."
Registration is $10 per class entry and general admission to the event is $3 per person.
The event is sponsored by Ullum Oil and Gas, Heiney and Son and Houchin Rental, Fabric & Laundromat and the Grantsville Cubs.
For information contact Jim Sullivan 304-477-3489 or 304-531-0084.