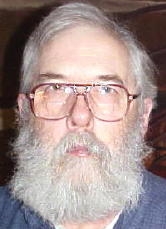 By Alvin Engelke
alvinengelke@hotmail.com

The big Creston auction will be Saturday, June 5, starting at 6 P. M. at the Community Building. This is one of those sales where there will be something for everybody. To have donated items hauled to the sale call Alvin at 275-3578.

Folks in Wirt County have been getting ready for the Relay For Life, which will be held Friday, June 4 at Sportsman's Park. Dedicated walkers can spend the night going around the walking path and then from 4 to 6 on Monday, June 7, at the park Congresswoman Shelley Moore Capito will be available to talk and meet with local residents.

Up in Calhoun County the Wood Festival is on tap and the mud bog has already been dug at the industrial park.

Rev. Carlos Nutter filled his regular appointment at the Burning Springs M. E. Church.

The children who got off the bus at Newark the other day got quite a shock when they found the body of Jacil "Jack" Brandeberry, age 63, in the ditch. Jack & Janice formerly rented one of Marvin E. Smith's rental trailers down on the Petty place.

Ed Hayes, age 65, who had been suffering from cancer passed away. He, his wife Geneva and children were frequent visitors in Creston.

C. Romeo (Ralph) Griffin, Sr. suffered a stroke but is now at home. Mary Newton is in from the southland to visit him & other family members & friends.

Denver McFarland had a little run in 'with his four wheeler' and came out on the bad end. He is recuperating at home from a broken wrist, broken ribs, nose, contusions, 'abruisins' and aches and pains all over.

The rain held off for a while and hay harvest locally is in full swing with fine feed being put up for hungry cattle in the cold winter months.

Mr. & Mrs. Charles Boggs were attending to business in Grantsville.

Local residents have been busy decorating graves. The peonies were almost all gone so the flowers on some graves were a little skimpy.

Some of the Loudin family were visiting Steve Loudin at their cabin on the Pell place and Mr. Hall from Illinois has been camping at the old Kirby place at the mouth of Little Creek.

Ida Wager's sister was visiting Mr. & Mrs. Wayne Wager. They attended Dexter Wager's son's graduation.

The census continues to be a topic of discussion as some local folks have yet to be visited even though April 1, the magic date, is now long gone. The Census Bureau has been catching some flack for paying $23,000 in rent to the mosque that was the base for Anwar Al Awlaki, the imam who guided the Fort Hood shooter, the underwear bomber from Nigeria and the would be Time Square bomber. The big eared one's expert on homeland security said we are not fighting terror, it doesn't exist and we are not fighting Islamic jihadists as they are only interested in personal purification, etc. Wonder what part of "Death to the infidels!" does he not understand?

The other day there was a power outage in Creston and it was learned that a would be Paul Bunyan, during a rainstorm cut a big pine tree into a power pole bringing down pole, transformer, wire and all.

Broadway Joe, a/k/a The Big Boss down at the Mouth of the Elk is in the news again. It is no secret that he wishes & pines to leave the confines of the little pond & hit the national scene. With both U. S. Senators 'representing' W. Va. suffering from both physical & mental problems he is getting ancy and he has now formed a national PAC (Political Action Committee). While, among the Rubes, he is Joe, is for gun rights and nominally opposes abortions, it is felt that, in the rarified air of national politics, he will be Joseph III, will believe that Roe vs. Wade is the law since the constitution "says so" and that gun ownership should be severely regulated to "control terrorists" and those who would shoot & eat Bambi, bushy tails, wabbits, elk, moose, etc. & that the second amendment needs "to be looked at".

With the troubles in Greece (which American taxpayers will now bail out), California and other problems the specter of a double dip recession (or depression according to VP Joe Biden) seems likely but the official government news organ NPR (National Public Radio) said a depression "was good for America". Of course their taxpayer funded salaries and benefits were not cut.

Chesapeake Energy CEO Aubrey McClendon is back in the news. He formed a company, Singapore Dunes LLC, and paid $39 million for 400 acres of Lake Michigan shoreline in the famous dunes area with the intent of making a fancy real estate development. However, the locals, to say the least, were not pleased so he has them in both federal and state court trying to overturn zoning laws, tax valuations and whatever. Those who might want to invest with Aubrey can check out Saugatuck Michigan for all the details. There is other talk concerning Chesapeake.

Chesapeake has been leasing schoolhouse lots in Ritchie County and started leasing in Hancock & Brooke Counties paying a $3,800/acre bonus with 18 ½% net royalty lease.

Speaking of oil, the gulf debacle continues to be news. The only person who has shown leadership so far is the governor of Louisiana who was thwarted by the federal government in his attempt to protect the shoreline. A request to build barrier islands was met with "We have to do an environmental impact." [that will take months to complete]. The blame game over the incident continues with some now blaming Ronald Reagan. "It was all his fault." The specter of sabotage, however, continues to be an issue.

The price of some local natural gas fell again to below $4 and the price of local Pennsylvania grade crude fell to $67.00.

The cherries had been turning red but now they are all gone and they didn't end up in pies either.