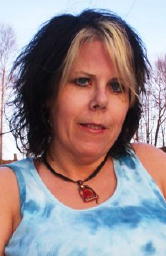 Kathleen H. Taylor
fieldaflowas@yahoo.com

Welcome back to Beason. Did I mention that the street has more potholes than pavement? It seems I hear more rattles from my car every time I go up and down the street. So, if you would like to keep your car intact, you might want to park it at the end of the road.

Our first day of the big holiday weekend consists of giving cows their shots. Is that an event with an opportunity for Foxworthy jokes or what? If he hung around the farm for even a day, I am sure he could come up with some material to use in his next gig. No doubt in my mind. For example, love is in the air amongst the cows. Too much PDA going on here. I wish they would either (1) get a room or (2) go somewhere so this is not a public event. It just grosses me out. Don't want to see it; don't want to know about it.

Perhaps farming just isn't in me.

The crew is headed to Myrtle Beach for the weekend. I am really excited about it. I know I will come home to a stack of bills, but, sometimes one just has to take a breather. I choose to breathe in some salty ocean air and feel 100% humidity. There's nothing like a little humidity, is there?

Avery will be playing an 8 year old All Star game at Myles Stadium on Saturday. He is really stoked about that. He has been quite bummed since TBall season is over. So, this is his last chance to impress all the Little League coaches. He takes his baseball very seriously, so, I am sure he will knock them off their feet. He feels sure he is going to be "it" in Little League. I feel that he needs a serious reality check. He doesn't really get the fact there will be kids that have played for years and have a lot more experience. He doesn't really handle directions well either. So, I could see some problems stemming from that. I guess we will all find out next spring. You might want to keep tuned in for that. I feel there will be a lot of stories through that subject alone.

I need to announce we are phasing out our tanning section at the shop. There are so many health issues and cancers developing. Unfortunately, I can't prevent cancer from occurring. I can prevent it from beginning in my tanning bed. This was a difficult decision for me to make, but, in my heart I know it was for the best. We will be still be putting our 150% into our hair and nails. Ericka cut my hair and Angela did my color. It looks awesome. They are a great team. I would trust them to do anything with my hair.

Ethan is playing tuba and marching with the Ritchie County High School Band this fall. He is really excited about it. I am really proud of him for taking the challenge. I also would like to thank Mr. Tignor for allowing him to "test the waters" and for having faith in his abilities. I loved band and I hope he gains as much out of it as I did. Please be on the lookout for Ethan this fall and give him your support. I am pretty sure he will be easy to recognize.