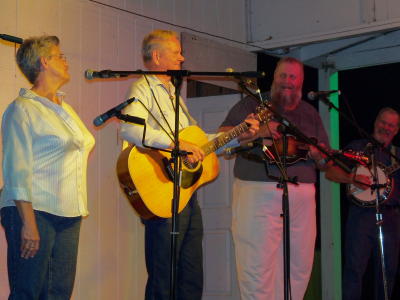 "Big Possum Grin" on stage Friday night at fest
Today is the big day for the Upper West Fork Park's annual Bluegrass Festival at Chloe, with a full line-up of performers starting at 11 a.m. through midnight.
Bluegrass enthusiasts from the county, region and out-of-state are attending the festival.
Admission fee is $5 for ages 6 and up.
Children 5 and under are admitted free.
Pets must be leashed, no alcohol or drugs on property. Bring your own lawn chair and enjoy the festival.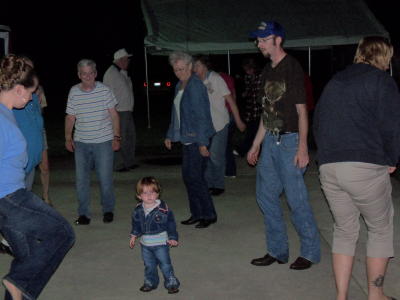 Wee gal joins the cloggers
SATURDAY'S LINE-UP
11-11:45 a.m. - Bill Tripplett & Big Otter Bluegrass
Noon - 12:45 p.m. - Appalachian String Band
1-1:45 - The Round Ups
2-2:45 - Calhoun Country
3-3:45 - From The Heart
4-4:45 - Ted & Shirley Jackson
5-5:45 - Paul Cottrell & High Mountain Bluegrass
6-6:45 - Bill Tripplett & Big Otter Bluegrass
7-7:45 - Big Possum Grin
8-8:45 - Ted & Shirley Jackson
9-9:45 - Paul Cottrell & High Mountain Bluegrass
10-10:45 - The Round Ups
11-11:45 - Appalachian String Band
Midnight-12:45 - Flashback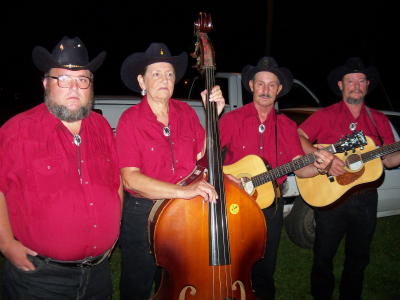 Country Roundups tune-up Friday night