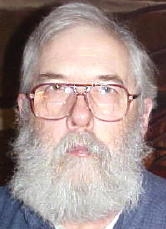 By Alvin Engelke
alvinengelke@hotmail.com

Rev. Keith Belt brought the message at the Burning Springs M. E. Church. He reported that Kenneth Belt's grandson, Ben, was severely injured in Cleveland when he accidentally drove his new "super bike" into a big truck.

Those calling on Euell Russell included Charles Russell & Mr. & Mrs. Ira J. Lynch, Sr.

The local area continues to have warm, wet weather which has put hay harvest on hold. Potato patches look fine, some are already blooming and Carl Ferrell's cherries are starting to turn. While the West Fork has cleared up some the river still remains muddy which has curtailed fishing.

Grace Kefabber who, for a time lived in Creston while she attended high school, was severely injured while at work at a Mineral Wells plant. Her left arm was pulled into a press crushing bones and doing other damage. Presently she is recovering at the city hospital in Parkersburg.

The big donation auction will be Saturday, June 5 at the Community Building. Those who need items hauled to the building should call 275-3578.

For the longest time now the liberals have been preaching that there must be separation of church & state - that prayer must be banned in schools, military chaplins cannot mention the name of Jesus and that traditional Christian Holidays should be renamed so as to not offend, etc. Of course all this is in complete contradiction to the intent of the founding fathers, etc. - after all the first book congress authorized to print was a Bible to use in the schools. Careful study of our nation's founding makes it clear that the founders did not want an official religion as was the case in various "advanced" European nations.

However, now the big eared one's EPA has set up cooperative projects with the government and willing churches to promote "global warming", immigration reform etc. Churches that do as asked will qualify for government assistance with "green" projects. Those who usually object to government/church cooperation are being very, very quiet. One person noted that this somewhat reflects "the government approved church in China". There the churches that follow the Bible must meet in secret.

The price of local Pennsylvania grade crude oil rose back up to $63/bbl as turmoil continues to roil markets of every sort. The huge debt problems continue to loom both here and overseas and it would appear that those who aimed to break the systems have accomplished their missions in more than one nation. Mother Hope (Dominion) had announced that there would be curtailments because of pipe line work beyond Mockingbird Station (just downstream from the Hastings Station extraction plant in Wetzel County) and that, to avoid shutins, one would have to pay an extra charge (to assure pipeline capacity). On Sunday, however, the proposed curtailments were held off, at least for now. All natural gas from Calhoun & Wirt Counties that goes into Hope & Eastern American lines goes to Hastings Station to remove the propane, butane, mountain high test (drip), etc.

Rebecca Starcher traded automobiles while her mother was attending to business in Elizabeth.