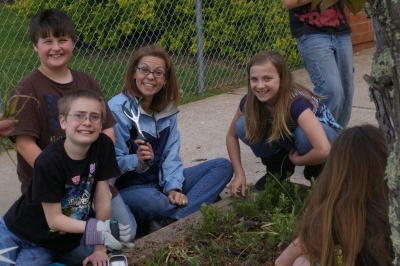 Students help Mrs. Kristie Ritchie attend
flowerbeds at Pleasant Hill Elementary
By Amanda Morris
Pleasant Hill School
Every grade level participated in celebrating the 40th anniversary of Earth Day at Pleasant Hill Elementary on Thursday.
Every grade level was read a different story and then had a discussion and activity related to a particular theme. The preschool students learned about the animals of the rain forest and the importance of helping our forest animals.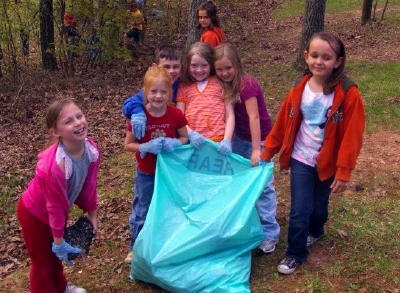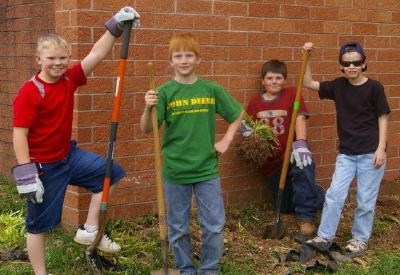 Kindergarten students learned about the importance of saving energy and turning off lights when leaving a room. The 1st grade students theme was Ancient Forests, and the importance of reusing and recycling paper in the classroom. They also got to see a tree ring of an oak tree that was over 100 years old.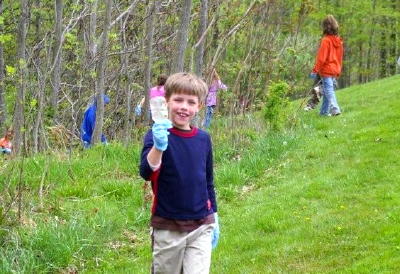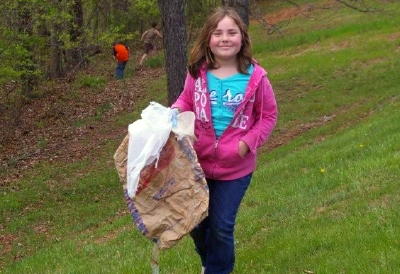 The 2nd grade students went around the entire school collecting litter. They filled five large garbage sacks. All sorts of debris was found from paint rollers, plastic bags and glass bottles. The Third Grade students helped maintain and refill the mulch in two of the playground areas. They also are going to begin collecting plastic water bottles within the school to recycle.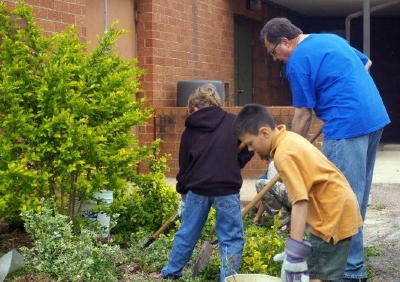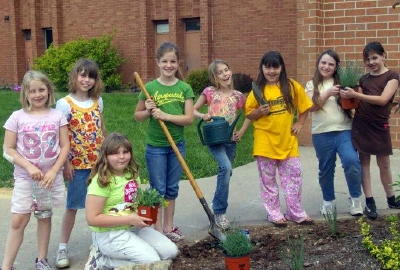 Fourth grade students learned that even small things can make a big difference. Some of the fourth grade created posters that will be hung around the building. The other part worked on the flowerbeds. They weeded, planted and mulched three of the front flowerbeds. The flowerbeds look great and the kids were excited to get their hands dirty.
The week of Earth Day activities was brought together Friday afternoon with a slide show in the gym of pictures of our beautiful Earth, pictures of litter affecting Earth, and then pictures of the students working over the week to make a difference!