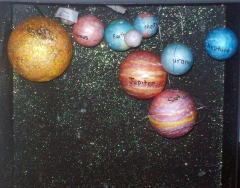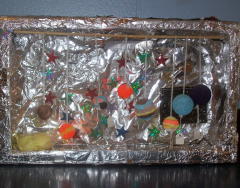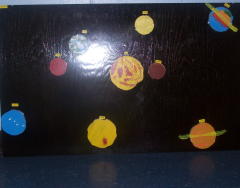 By Amber Price
Title I Teacher
Pleasant Hill School's fourth grade students showcased their talents by making models of the Solar System. They completed these projects after studying a unit on inner and outer planets. Models shown above are those of Echo Richards, Caroline McCumbers, Selina Rush, and Taylor Basnett.
Pleasant Hill PTO Scholastic Book Fair will be Monday, May 3 through Friday, May 7. The book fair will be open from 8:30 a.m. to 2 p.m. Each classroom will have 20 minutes each day to visit the book fair and shop. Information will be sent home with students.
PHE yearbooks will be pre-ordered from April 26-May 28. Cost will be $14. Delivery will be the first week of school this fall. Fourth graders moving on to the middle school will receive their yearbook either through a sibling still at PHE or their book will be sent to CMS. Order forms will be sent home with students on Friday April 23 or may be picked up in the office beginning April 26.
Construction at PHE is moving right along. New tile was put down in the library and upstairs kindergarten rooms.