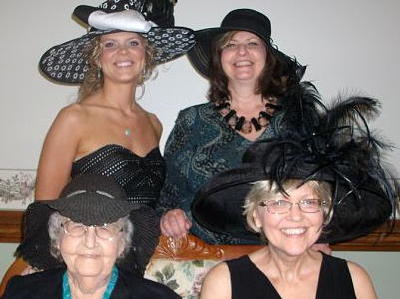 (Front L-R) Elah Whisman, Joan Satterfield;
(Back L-R) Tia Satterfield and Twila Roach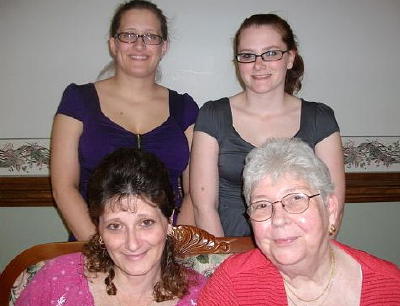 (Front L-R) Donna and Barb Roberts;
(Back) Rachel Remele and Amanda Lamb
Submitted by Brenda McBride
The 10th Annual Mother & Daughter Tea, sponsored by the Calhoun County Committee on Aging was held Tuesday at the Senior Center in Grantsville.
This year's theme was "In Her Image".
In addition to the dinner, special activities included, a "Look-Alike Show," special singing and poetry readings and door prizes.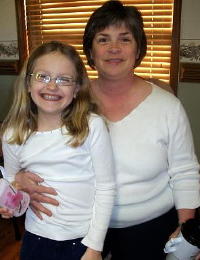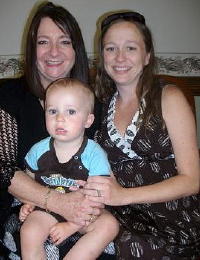 (Left) Donna and Echo Richards; (Right) Teresa
Ritchie, Lindsay Basile and Malakai Basile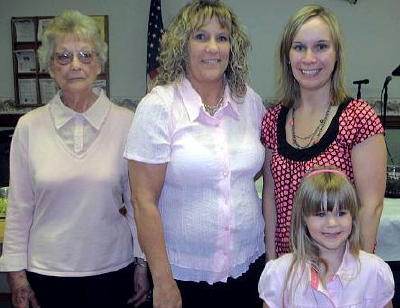 (Front) Emily Good; (Back L-R) Beulah
Kerby, Robin Hughes, and Stephanie Good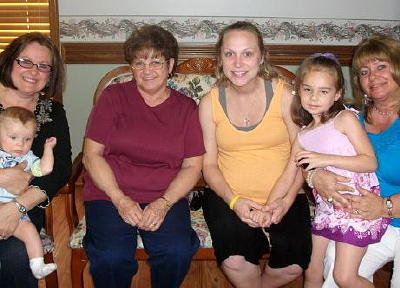 (Left-Right) Pam Davis, Dorothy McCauley, Melanie
Garrett, Albany Davis and Cheryl Jarvis
To view more photos from the event see Brenda's Photo Album