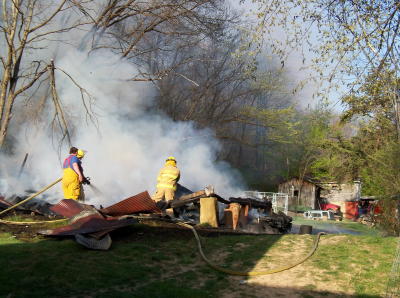 A 62-year-old man received 1st and 2nd degree burns to his hand and chest after his barn caught fire at Millstone Wednesday evening.
Ron Hart was taken to Minnie Hamilton Health System by Calhoun EMS, where he was scheduled to be released late Wednesday.
Hart's wife, Ruby, also received minor burns to her face and arm, after she and her husband attempted to put the fire out. She was not taken to the hospital.
"We were sitting at the kitchen table when we saw the fire," Hart said.
The fire along US 33-119 near the Millstone intersection was reported at 6:30 p.m.
The Arnoldsburg and the Upper West Fork VFD's responded.
The barn was a total loss, with a small area of the woods also catching on fire.