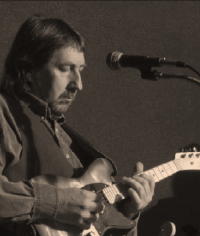 Rick Roberts (L) and Mike Morningstar
Mike Morningstar and Rick Roberts will be performing at the WV Family Arts Market at Doddridge County Middle School on Sunday, May 2 from 3 to 5 p.m.
The WV Family Arts Market is May 1 and 2 - Saturday, 10 to 6; Sunday, noon to 5. There is no admission charge and parking is free. In addition to Mike's music, there are other music groups, art, crafts, demonstrations, food, puppets, living history and more.
There will be a Sock-Hop Friday, April 30, from 7 to 10 p.m. at the same location ($3 per person or $5 per couple). These weekend events are sponsored by the Trillium Arts Guild, Inc., a 501 c 3 non-profit corporation dedicated to the Arts in and around Doddridge County, WV.
Doddridge County Middle School is located on Rt. 50 between West Union and Smithburg.
Read more about Mike and Rick at mikemorningstar