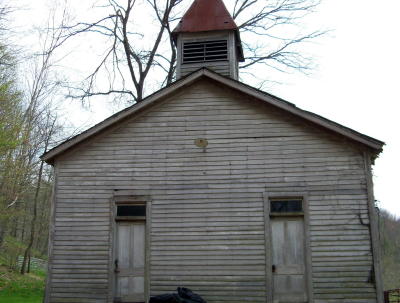 The Little White Oak ME Church on Little White Oak, a short distance off the main Oka-White Oak Road has a long history going back over 100 years.
The church, which has been closed for years, is still standing, a reminder of by-gone days when the church flourished.
Local resident Earl Conley, who died in 1999 at age 104, was a key member of the church for many years, and kept the church records.
Conley was married to Martha Ellen White, the couple had 11 children.
1907 LEDGER LISTS CHURCH MEMBERS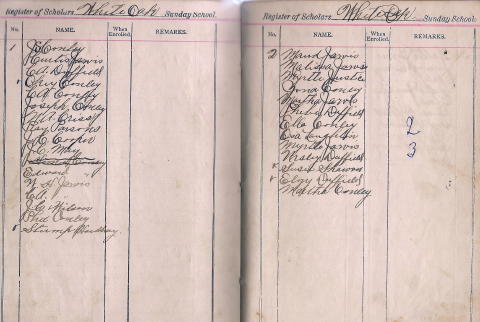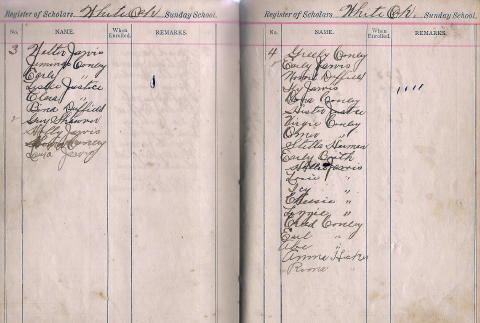 Names in a 1907 Sunday school record book include Conley, Jarvis, Justice, Hicks, Duffield, Parsons, Miller, Haverty, and many others. Weekly attendance was 50-70.
A 1962-63 ledger shows the payment of a gas bill for $3.62, payment of an electric bill for $2 and a $5 donation to the pastor. The pastor was the Rev. Kenneth Cruikshank.
Earl Conley and Carl Sampson started painting the church in 1963, while Sunday School attendance was 25.
Sunday School was opened with hymns, I'd Rather Be An Old-Time Christian, Farther Along, I'll Be A Friend To Jesus, Jesus Hold My Hand.