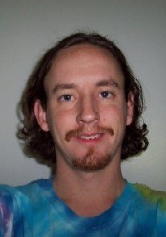 The body of missing Charleston man Basil Fred Hill, 29, was allegedly discovered today on the bank of the Little Kanawha River.

Sheriff Mickey Metz says the remains were discovered by two fisherman at about 3 p.m..

Sheriff Metz told WSAZ-TV the body was well-preserved and while there is no positive identification from the medical examiners office, the body matches the description of the missing Charleston man.

Hill had been working in Glenville in December 2009 when he went missing after he was either asked to leave or walked out of a bar late at night.

No one saw him after he left the bar, after which an extensive search was launched in the area.

Sources said the body was found along Rt. 5 west toward Grantsville near the Tanner Rd. intersection.

Metz further said he does not believe foul play was involved with his death.

Forensic experts were on the scene late afternoon, and the body is being sent to the State Medical Examiner.

Police had used cadaver dogs, a sonar-equipped boat, a chopper and foot-searchers in an effort to find the man.