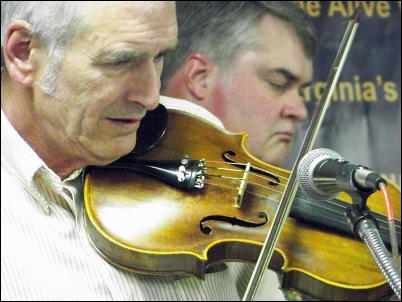 Mountain music features regional performers
(Photo courtesy of Thresa Liles)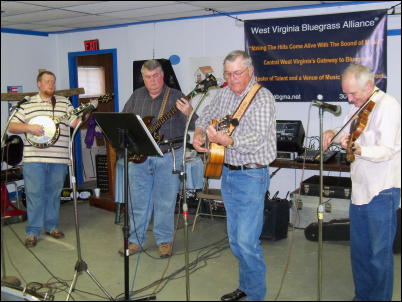 Musicians (left to right) Richie Jones, Rich Jones,
Charlie Jones and Fred Dawson perform at Alliance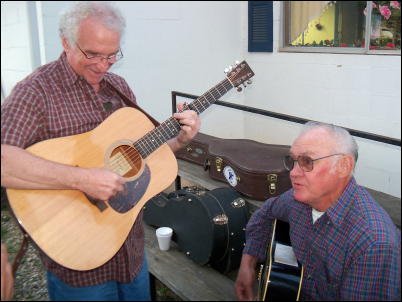 Art Trippett (left) and Eugene Stevens tune up outside
West Virginia Bluegrass Alliance© will have their regular monthly sing at the Lions Club Building, located behind the CCCOA Building in Grantsville, Saturday, November 10 from 6:00 to 10:00 p.m.
Musicians sign-in for available time slots at 5:30 p.m. Admission is free. 50/50 drawing plus door prizes. Refreshments available. For further info log on to www.wvabgma.net or call 304-354-9396. Some of the regions best bluegrass musicians perform each month.
The mission of the alliance is to promote and protect bluegrass and mountain music.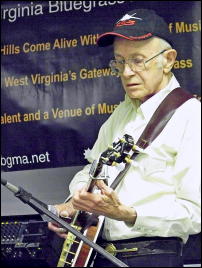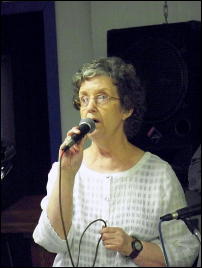 Bob and Ruth Beall
(Photos courtesy of Thresa Liles)
The Alliance has a goal to foster youth into bluegrass music and preserve it for generations to come.
Another goal is to promote local and regional talent by providing a platform for musicians to display their talents.
See West Virginia Bluegrass Alliance