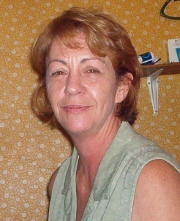 By Janet Siers
304-655-7254
countrymebe@yahoo.com

On March 20th we had the vernal equinox. Latin words meaning "equal night". The vernal or spring equinox is the point at which the Sun appears to cross the celestial equator from south to north, signaling the beginning of nature's renewal in the Northern Hemisphere. March 29th is the full worm moon, the ground begins to soften and earthworm casts reappear, inviting the return of robins. This is also known as the sap moon, as it marks the time when maple sap begins to flow and the annual tapping of maple trees begins. Daylight saving time doesn't bother me a bit, time is time.

The ides of March were made famous by the great author William Shakespeare in his play "Julius Cesar". Cesar's advisor told him to be aware of the ides of March. He was killed 44 B.C. in the ides of March, however every month has an ides, which is the half way point till the full moon.

Kit my cat is going to have babies. She has been throwing up hairballs. Yahoo answers suggest putting Vaseline on her paws, so she will lick it, and it will promote easy passage.

Heather, Ben, Ruby, and Lea came to visit, and we went to give my granddaughter Courtney a birthday present for her birthday, which is on the 23rd. We cooked, and had a good visit. Buddy Watkins always brings candy to the girls. Ruby expects it, and always likes to see him come.

Flowers are growing, and it is always sunny in Calhoun! Happy Spring everyone!