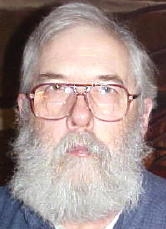 By Alvin Engelke
alvinengelke@hotmail.com

Rev. Carlos Nutter filled his regular appointment at the Burning Springs M. E. Church.

Gay Belt Park celebrated her birthday Sunday with family & friends.

Euell Russell who has been undergoing therapy at Health South's Western Hills Rehab. Hospital is scheduled to be transferred to Mile Tree in Spencer for further rehab so he can come back home.

Violet Ledsome Woodring Nutter, age 83 died in Millersburg Ohio. The daughter of Floyd & Dollie Ledsome she was preceded in death by her husbands, Theodore Woodring and Paul Nutter.

Jackson County oilman Norm Slaughter, age 88, passed away after an extended illness.

David Hoffman and comely daughter were calling in Creston Saturday. His grandmother, Hazel Dell Wix Hoffman who was almost 105 passed away recently. He noted that she lived in her own home until age 103. She and her late husband were married back in 1925. She recalled that when they went to get their license the clerk noted that she was only 19 and that her father would have to approve. They had to go down to the river, beside the old Kanawha Hotel in Elizabeth, and flag down the boat her father worked on as the engineer so he could go to the courthouse & sign.

Julia Joyce's daffodils are in their glory, colt's foot is blooming and maple trees are in flower. The spring peepers have been singing their hearts out and some amphibians up Pete's Run have been making noises that sound like spade footed toads.

The folks at the Creston Community Building have been working on the route for the poker run which is to be held April 17. Assuming that there are no typhoons the run will have plenty of mud holes and running streams for those who love to play.

While some local folks have yet to meet up with the folks involved in the census fiasco, others report situations that would be laughable if the census were a joke. One local resident received a telephone call begging that the form be filled out. Seems the enumerator had an address in Gilmer County where the residents didn't respond. Tsk, tsk. Then there were the unoccupied cabins that won't likely have occupants until deer season. Some years back the census taker was filling out the form and he asked the man of the house if he had completed the 8th grade. On receiving a "yes" answer he checked that box even though other choices were on the form.

The big eared one and his buddies pushed socialized medicine through congress. He is on record supporting "a single payer health care system" as in Cuba and other "progressive" nations. While "care" doesn't start for 4 years or so the rules & new taxes start now and 16,000 new IRS agents are to be hired to "enforce health care".

Joe O'Ferrell was attending to business in Elizabeth. O'Ferrell formerly operated as Invitation Energy & more recently as Standard Oil of West Virginia.

Alvin & Nancy Engelke attended the regional Farm Bureau training in Harrisburg Pennsylvania. While there they visited the nearby Hershey facility. The majority of the Hershey tourists were Chinamen (& Chinawomen). One of the key points learned at the meeting was the necessity of the filing of form 990 by all small organizations such as community organizations, etc. Big brother wants to know.

The comely lass in the collegiate Farm Bureau at WVU who has her own bear dogs noted that the turkeys are gobbling and she has been practicing calling in the gobblers. She stated that she can make both fine cornbread and biscuits (both from scratch) and that lard makes the best piecrusts. She said she was looking for a good man who could operate a tractor, chain saw (or cross cut), drive a standard, etc. and that she wasn't interested in any of those "meterosexuals" or other shallow phonies.

Summersville politico Bill Bright wrote Nellie Engelke a letter dated March 5 stating that he would like to perhaps purchase properties that she owned in Wirt County or 'any location'. Apparently he had forgotten that they had "differences" decades back. Nellie Engelke passed away in 1981. One might wonder what Bright's current scheme entails.

The Exxon-Mobil (Standard Oil of New Jersey/New York) acquisition of XTO Energy continues to be a topic of discussion. While some thought that it was a way for the Rockefeller flagship company to regain acreage in the Marcellus shale play, others noted that now, because of America's global retreat as part of a "fundamental change", Exxon is again looking to domestic production. Hugo Chavez, the buddy of Fidel and the big eared one, seized the Rockefeller wells in Venezuela & a recent plan in Hungary fell flat.

While the big eared one said no (via one of his underlings) to offshore drilling, Russia is to soon start making offshore holes in the Gulf of Mexico. Earlier the one had "loaned" $2 billion so Brazil could do offshore drilling that is linked to political moneyman George Soros.

It was learned that Chesapeake Energy, the outfit that has all the billboards telling all the good that they do, was recently hung in effigy in Wetzel County where they have been busy drilling in the Marcellus. Arthur Berman spoke at the Ohio Oil & Gas meeting in Columbus and noted that a price of $8.03/mcf was really required to drill & operate gas wells. Recently prices have been half that. He noted that that the average acreage cost for a Chesapeake location is $1.2 million - that is what they paid in delay rentals, bonuses & lease acquisition costs.

The Consolidation Coal Company purchased 9,000 wells and 1.46 million acres of oil and gas leases and mineral properties from Dominion, the current name for Rockefeller's Hope Natural Gas Company (Mother Hope) for $3.475 billion. Dominion's acreage includes leaseholds in Creston as well as all surrounding counties. Mother Hope kept the pipeline system and, apparently, their storage fields, both of which are cash cows for the company.

While some are in shock from the announcement others are attempting to interpret the reasons. There are those who note that in northern W. Va. the coal company has coal deposits that they do not want wells that would make strip mining and long walling more difficult while others think that they fear that Mr. Chu, the Chinaman who heads up the one's energy department wants to shut down coal mining and thus coal fired power plants. This would be to "encourage" alternates such as wind and solar, both of which receive federal subsidies that enrich General Electric (GE) a company that engages in "crony capitalism" with those who are routinely anti business. It is generally felt that wind & solar plans are just so much hot air and natural gas is the only real alternative and the Exxon purchase would indicate that the smart money believes he price will go back up.

The price of natural gasoline is $1.802/gallon while propane is $1.137/gal & normal butane is $1.414. The price of local Penn grade crude fell $1.50/bbl to $73.75.