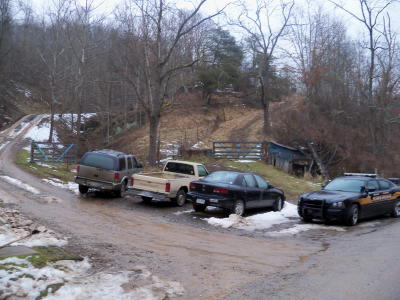 Roane County Sheriff's cruiser sets beside entrance to driveway of
Beech Road house, where authorities are conducting investigation
Authorities placed a police line around a rural Beech area property Tuesday, apparently related to a criminal investigation connected to that location.
The West Virginia State Police, the Roane County Sheriff's Department, a Wood County Coroner and a van from the WV Medical Examiner's Office have responded to the area.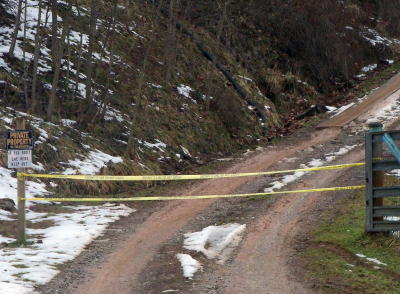 Police have placed crime scene tape across entrance to property
Beech is a rural area, accessed from US 33-119 at Liberty Hill, a short distance from Arnoldsburg.
Neighbors said several police cruisers arrived at the property, with some officers carrying shovels, indicating authorities are looking for human remains.
Wood County Coroner and state medical
examiner van parked nearby at Arnoldsburg
More to follow ...