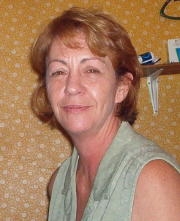 By Janet Siers
304-655-7254
countrymebe@yahoo.com

Long week of more of this "weather" and it surely is a Full Snow Moon. Not clearing until Saturday, I think I'll do some inside painting and tune up the sewing machine. Maybe that's what February is all about. "Get prepared" for Spring.

I have a yellow cat named Kit. She is an older cat and is a Selkirk Rex. Watched her play with a fly in my window sill, pretty plump flies. Oh the promise of Spring.

State Road truck stopped in front of the house two men shoveled on the edge of Route 16 Monday morning.

A big red squirrel came down into the yard, got a piece of black walnut, ran up the Popular tree right on the road here. He would climb and stop every two or so branches and eat, he was in prime shape.

Thick snow crept off the back roof down about 2 feet and turned into solid ice before falling to the ground. I thought about knocking it off but then Blaine King said that it might take some of the shingles off. could have. It fell in one big ice clump.

One evening I burned the trash and carried things to the cellar. I have to step down about 2 feet. Stepping down with my left leg. The next morning I woke up with a stiff neck and my left knee was swollen as big as a softball. Treated the pain with an ice pack and aspirin for two days. My knee was so painful I had to use a wheelchair for two days as it was impossible to walk. I'm sore now from wheeling around the house and it was a chore. Happily this old house accommodates a chair. Walking again is a good thing.

Have a wonderful week!