g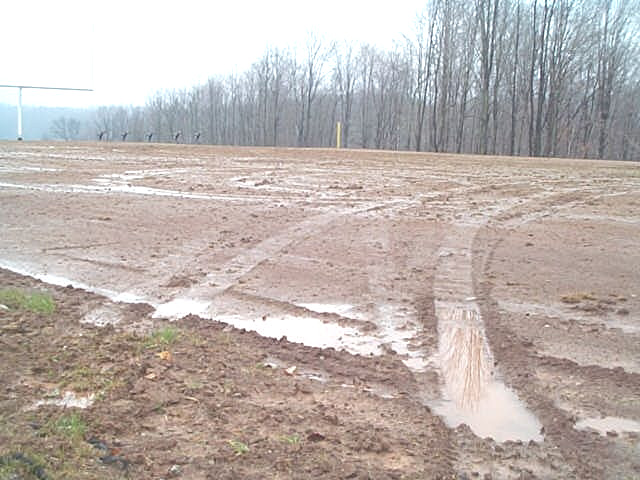 After weeks of volunteer labor and equipment to bring Calhoun Middle/High School's practice field up to par, one or more vehicles drove over the newly reclaimed area during the night, last week. Tire wheels, skidding and sliding, dug up the topsoil.
"The practice field just wasn't up to grade, so we decided this spring to start over again," said Principal Roger Propst. "Hours and hours of work have gone into the project, to have this happen," he said.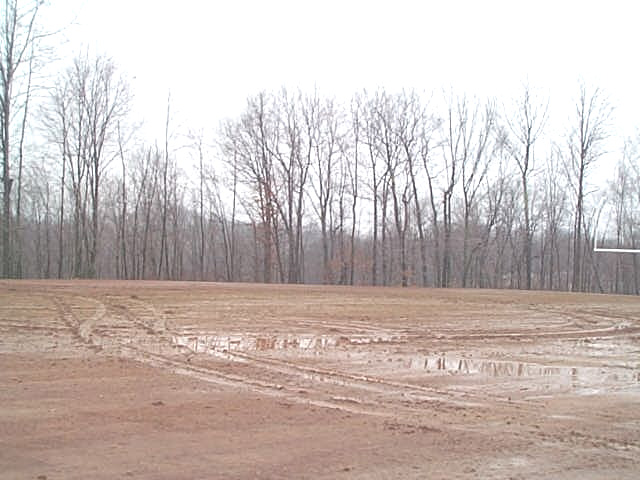 State Police are investigating the vandalism. The public is requested to call with any information regarding the incident. "This kind of vandalism is hard to swallow, when our funds are very slim and so much work has gone into helping the field," said Propst.
The field was being prepared for the spring sports season.
Police also responded to a report of people trespassing on the Arnoldsburg Elementary School property this weekend.Propst said it was not a problem with vandalism or wrongdoing, but members of the school's coon hunting club parked on the property to go hunting "up the holler." The school's janitor was unaware of the project and called 911.