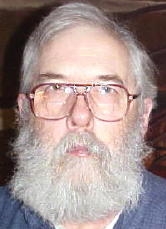 By Alvin Engelke
alvinengelke@hotmail.com

Rev. Carlos Nutter filled his regular appointment at the Burning Springs M. E. church. There were folks from both the Bell Chapel & New Home congregations at the services.

The Creston auction will be Saturday, March 6, starting at 6 P. M. at the Creston Community Bluilding unless there is another blizzard or high water or some such.

Euell Russell has been a patient at the Minnie Hamilton Health Care center in Grantsville. Austin Westfall, I. J. Lynch Sr. & Jr. &Tim, Anna Reno, the Engelkes, Charlie Russell and Harrison Schenerlein were among those visiting Euell.

Angie Nida was visiting Mr. & Mrs. H. Wayne Nida and was attending to business in Grantsville.

The Creston area received more snow but then the temperature came up some and quite a bit of the white stuff melted. Unlike prior times not all Creston roads were plowed. One local SRC employee noted that he was instructed to work only certain specified highways even though widow women lived on other roads that were impassable to them.

With the warming the potholes have appeared everywhere. Former paving coordinator Frank Murray noted that the paving schedule was now years behind. On I-77 many of the potholes follow "cold joints" which are reflective of poor workmanship by the contractors. For many years the inspectors have noted that they are not allowed to force contractors to work correctly. Now the price for allowing shoddy work is visible for the world to see and likely the "public servants" who 'expedited' such situations have taken their loot and moved to tax havens elsewhere. It was also noted that back during "the energy crisis" the amount of asphalt (or tar) in blacktop was allowed to be "temporarily reduced".

W. Harrison Schenerlein IV spent the weekend visiting on the Richardsonville Road. He was also attending to business in Grantsville, Middlebourne & Pettyville. He recently acquired a new pair of cowboy boots.

Lots of hay has been moved lately. With the cold weather and snow, cattle and other "hay burners" have been packing it away. The deer have been digging in the snow for grass and browsing on the tastier twigs as well as eating hay.

The regular business meeting of the Creston Community Building will be held on Tuesday, March 1 at 7 P. M. at the Community Building. One of the main topics will be workers & helpers for the first ATV Poker Run which is scheduled for April 17.

The price of propane is now $1.304/gallon, n-butane $1.484/gallon, isobutene $1.66/gal and natural gasoline (mountain high test or drip) $1.764/gallon. Retail gasoline in Parkersburg is $2.449/gallon and local Penn grade crude rose to $72.75/bbl.

Arvilla, Bruce Allen and Ronnie Lane have all been busy pipelining in Doddridge and Harrison Counties laying new lines for the new Marcellus shale wells that are being punched there. Equitable is laying a new 12" from their new wells in Doddridge County on the Maxwell properties and Antero which got the big farmout from Mother Hope (Dominion) and paid $3,000/acre plus a 7 ½ % ORR is having a new 16" line laid in Harrison County. Some while back Equitable was surveying for a new 12" line in Roane & Jackson Counties to take gas to Clendenin. It was also noted that Equitable (now called EQT) has been updating titles in Gilmer County.

Chesapeake had a meeting for mineral owners in Middlebourne Saturday afternoon. They announced that for that evening there would be "special deals" for those leasing "right then". For Wetzel County the bonus was $2,750/acre with an 18% net royalty and for Tyler County the price was $1200/acre. Two days earlier they had held a meeting in Marshall County and offered $2,800/acre according to one well-informed source.

Of course the Norwegian government pays Chesapeake $5,666.66/acre for the Marcellus formation which gives Norsk Hydro/Statoil the right to participate 32.5% in the wells. Across the line in Pennsylvania the per acre bonus is now $6,000 with 20% royalty.

Some have claimed that "the only good Marcellus" is in New York, Pennsylvania and only the northern West Virginia counties but Mother Hope (Dominion) recently permitted another Marcellus well in McDowell County. For those who have been there it is, for sure, in southern West Virginia.

While new pipelines and compressor stations are being added elsewhere, much local production remains shut in while work is being done to Mother Hope's Cornwell station up the Elk River above Clendenin. Gas from Calhoun, Ritchie, Wirt, Wood & Jackson Counties takes a trip to Charleston and then goes back up the Elk River and then north to Hastings in Wetzel County where the propane, butane, drip and other goodies are removed.

Speaking of natural gas and the nation's energy future, some of the major gas companies pulled out of the group that was pushing the "Cap & Tax" bill as more discover the hoax perpetrated by the Church of Global Warming and its high priest and the shills in the media and politics.

Carl Ferrell put a new muffler on Amy Nicole Ferrell's chariot.

Margaret Lynch was consulting her physician.

Hope Starcher was visiting Mr. & Mrs. R. W. Arthur.