By Bob Weaver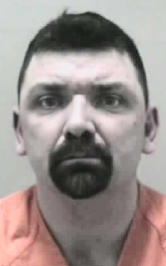 Former Grantsville resident Christopher Todd Smith (pictured left)was arrested early Saturday in Lewis County by the Lewis County Sheriff's Department charged with petit larceny and worthless checks.
He was released from Central Regional Jail later in the day on bond.
Smith has been on bond from a 2007 Grantsville incident where he was charged with shooting an air rifle at a Charleston Gazette newspaper carrier. Those charges were later dropped because of a lack of evidence.
During the same incident, Grantsville Police Chief Charles Stephens and Trooper J. B. Hunt, after obtaining a search warrant, located a gallon size bag of marijuana inside Smith's residence, according to the criminal complaint. He was charged with possession with intent to deliver, a felony.
The amount of marijuana was reportedly 117 grams. Possession of less than 15 grams is a misdemeanor.
Smith's drug case has had numerous delays for over three years, but is currently scheduled to go to trial in Grantsville in April.
Regional authorities have questioned why Smith's bond has not been revoked, having been arrested numerous times since the 2007 incident.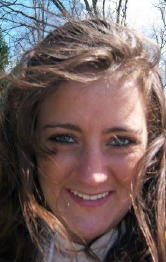 Smith has been arrested in Lewis and Gilmer counties on multiple charges, including carrying a concealed deadly weapon, larceny and assaulting his now-deceased, former girlfriend, Kelli Lawson (pictured left).
The Gilmer assault charges on Lawson never went forward because of a legal mechanism called a pre-trial diversion, likely agreed to by Gilmer prosecutor Jerry Hough.
A pre-trial diversion, in most jurisdictions, can give first-time offenders a second chance at having a clean criminal history. Prosecution is withheld depending on good behavior.
Last April in Calhoun Circuit Court, Judge David Nibert rejected a plea agreement regarding Smith's drug charges, indicating Smith had a 20-year history of criminal charges in several counties, including the theft of a credit card from a man who died in a car accident. Smith purchased an ATV with the credit card, and did spend jail time for the offense.
Smith had pled guilty in 2009 to "conspiracy to possess a controlled substance with intent to deliver with an unknown individual."
During that hearing, nearly a year ago, Smith's attorney Tom Whittier said, "I ask your honor to accept this plea," after Whittier reviewed Smith's long criminal record, making corrections to court documents.
Judge Nibert responded by saying "I've given this matter a lot of consideration about accepting this agreement, with Smith paying a fine and walking away."
Nibert continued, Smith "Has an almost 20 year history [of crimes] and I'm not going to accept this agreement."
Whittier objected to the presence of the Hur Herald in the courtroom related to taking photographs. Judge Nibert advised Whittier the court is a public forum and the Circuit Court allows photography with some limited exceptions.
Whittier asked the court, "How many people do you know who have made such an effort [to reform]?", saying Smith has obtained 91 hours of college credit in criminal justice at Glenville State College.
"When not going to school, he has been in business. He has tried to reform himself," Whittier said.
"His glass is half-full, not half-empty ... His record is exceptional ... toward being a productive citizen."
Smith has maintained he was not aware who owned the gallon bag of marijuana found in his residence.
Speaking on his own behalf, Smith told Judge Nibert he didn't feel like he had done anything [wrong] that he was trying to get an education and better himself.
Meanwhile, Weston police are looking into the sudden death of Smith's girlfriend, Kelli Lawson, 28, whose lifeless body was discovered inside Smith's residence during the early morning hours of December 27.
Lewis County prosecutor Gary Morris said he has yet to receive Lawson's autopsy results.