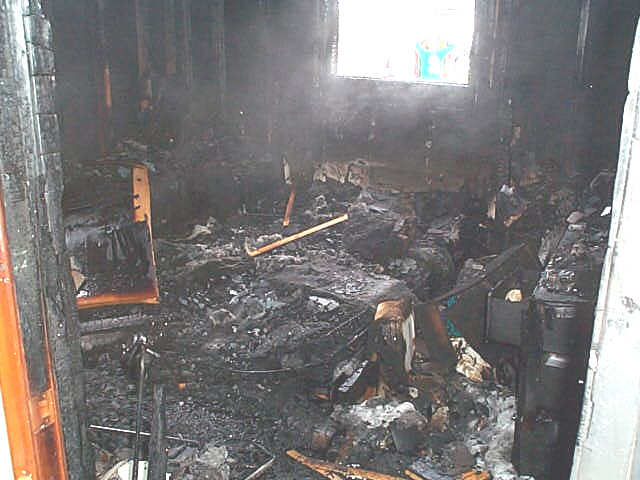 Part of house heavily damaged
A smoldering fire erupted to the outside of a residence on Mt. Zion Ridge, doing extensive damage to part of the dwelling Wednesday morning.
The ranch-style residence of Frank and Jeannie Smith and their four children, caught fire shortly after the family went to Parkersburg to shop.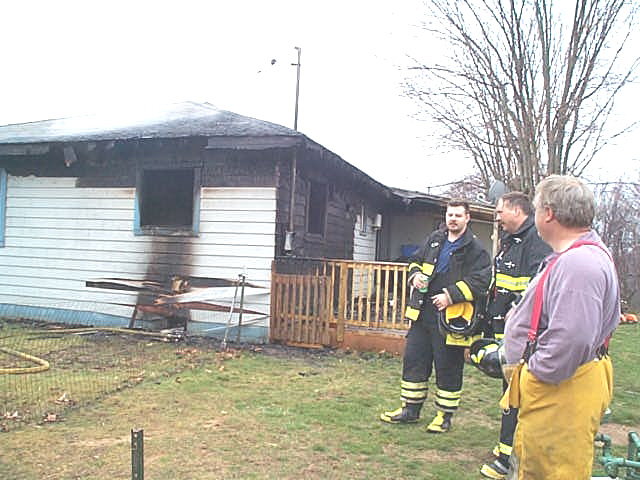 Firemen rest after "quick attack"
Fire started in bedroom corner
The house is located along Route 16 south of Grantsville, across the road from The Country Store.
Fireman Jim Garretson said the blaze started in a corner bedroom. The Grantsville Volunteer Fire Department arrived shortly after the 9:40 a.m. call, quickly bringing the fire under control.
"Most of the house was saved, but there is lots of smoke and heat damage," he said. No immediate cause for the blaze was determined.
Smith's have four children at home, John, 17; Brian, 8; Brittany, 3, and Katy, 1.
Grantsville firemen dispatched four trucks and about ten firemen to the blaze. Calhoun EMS also responded, in addition to Sheriff Allen Parsons.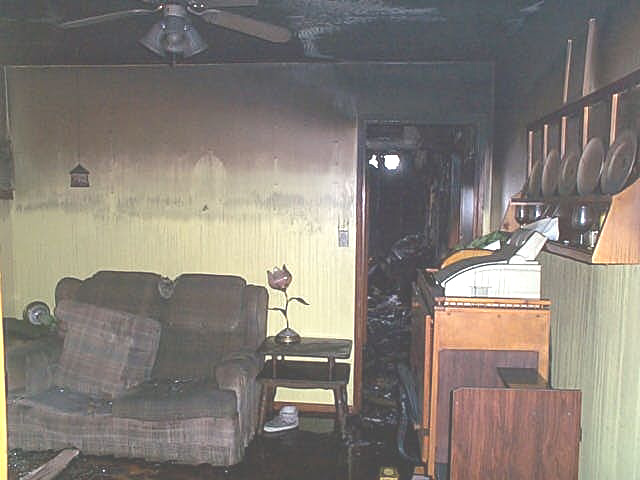 Much of house was heat and smoke damaged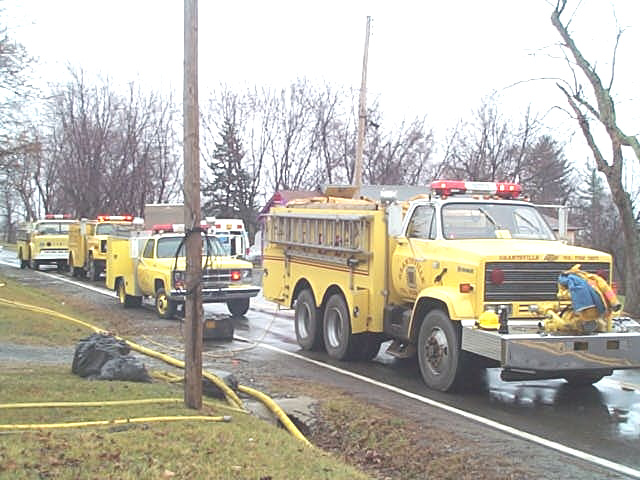 GVFD responds with four units