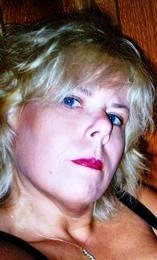 Kathleen H. Taylor
fieldaflowas@yahoo.com

Beason is a little place that has turned from being a winter nightmare into a mud pit. We would like to extend our deepest thanks to the state appointed company that helped bail us out during the snowstorms. Oh that's right, no one bothered! How could I forget?

It seems I can' forget the fact that I have been "ditched" twice as well as smacked Mr. Cottrill's car because of the ice and snow. Apparently, the North Central Regional Hotel guests are only allowed to help this company when the weather is favorable. It's nice that they have that option. However, I don't have the option when I have to go to school or work. Junior doesn't have that option when he needs to go to dialysis three times a week. People that actually do something with their lives rather than suck up taxpayer's money don't have the weather option. Perhaps someone should look into these problems a little further.

Get Well wishes need to go out to Junior Taylor. He was very ill and had to be transported to St. Joseph's Hospital on Sunday. Hopefully, he won't have to stay long and will be back on his feet soon. Please keep in him in your heart and prayers.

Thank God the kids finally went back to school. Mom was nearly at the breaking point and probably couldn't take another day. I lived in Massachusetts as a child and we didn't get out of school because of temperatures or inclement weather. If we did that, we wouldn't have had school all winter. Also, everyone has heard those horror stories from their grandparents about them walking to school that was 5 miles away with holes in their shoes and 15 inches of snow. I've always wondered were those stories really true or did they just want us to shut up about whatever we were whining about?

Ethan butchered his pigs last Saturday. I lost my mind. It was very traumatic for me. I guess it's because I held them when they were babies and maybe thought they were kind of cute. They just reminded me of Wilbur from Charlotte's Web. It's not a big deal to me when they butcher the cows. I suppose it's because they make me mad so often that I feel they have that coming. (I can just tell someone is on the phone with the ASPCA right now).

It felt really good to get back to work at the shop again. I didn't realize how much I missed my clients and my partners in crime! You guys are the best!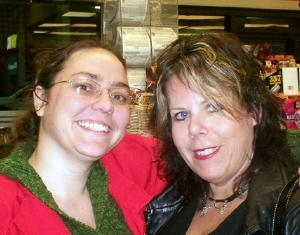 I also need to give a shout out to the "Drowning Pool" club at the 7-11. You can't just be anybody off the street to be a member. There is a special initiation process to go through before you are recognized as an apprentice. Heather and I didn't have to be initiated because we are the founders as well as the coolest. I would like to apologize to Teresa for being such a bad influence on the girls.
I got Miranda Lambert's new CD, "Revolution" for Christmas. At first, I really wasn't into it. After I listened to it a couple times, I ended up liking the CD quite a bit. I don't think its' nearly as good as her previous CD's, "Kerosene" and "Crazy Ex-Girlfriend". But, there are some tracks on "Revolution" that just upholds the phrase, "It is what it is." For example, take a listen to "White Liar" (the ultimate payback tune) and "Dead Flowers" (the heartbreaker song).
Have a great week.