The restoration of the Stump Hotel has picked up steam during the past year with dutiful efforts of the Calhoun Historical Society.

By Bob Weaver 2003

Photos Bob Weaver/Norma Knotts Shaffer Collection

The Stump Hotel was built about 1885, and originally included a dozen or more rooms in a back section, torn down several years ago. The hotel had a courtyard area with a dug well and a livery stable which fronted Mill Street. Another dozen rooms were added to the structure in 1896.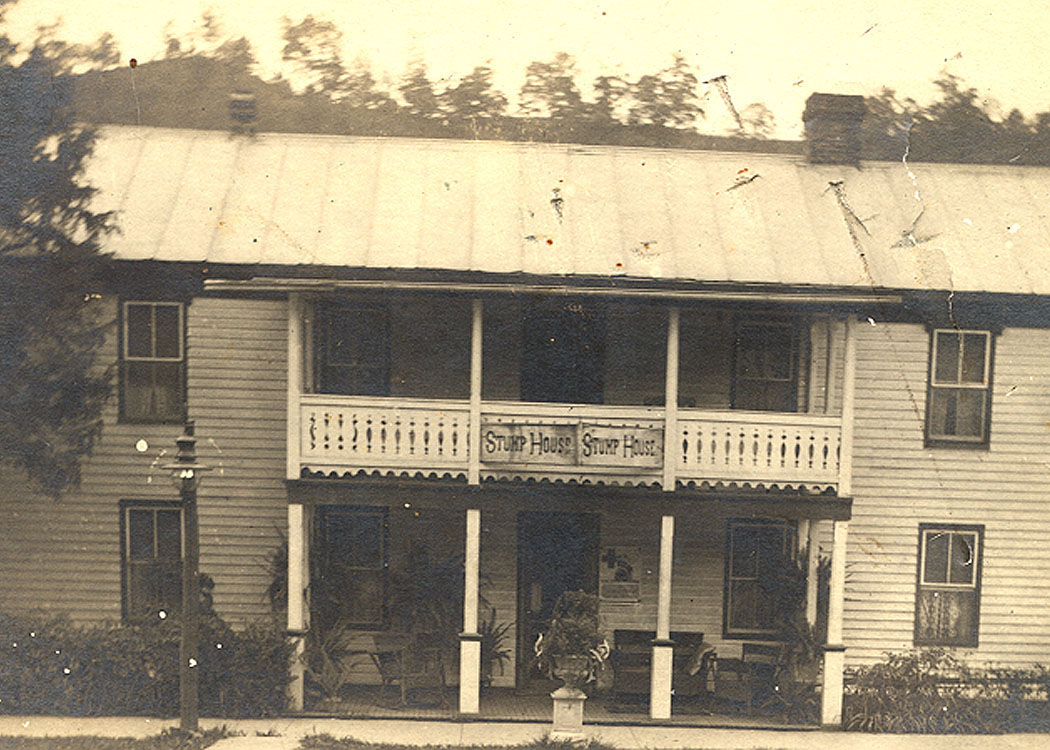 Stump Hotel on Main Street

The hotel was built by the first mayor of Grantsville, A. H. (Dick) Stump on land purchased from the town's founder, Simon Stump. Stump, who was a carpenter and stone mason, operated the hotel for many years with his wife, Druscilla Ball Stump.

Druscilla handled all the money, which Gladys Weaver Stump said she kept in large stone jars. "She did not trust banks," said Gladys. Grantsville poet and artist, Aunt Nettie Stump, daughter of Dick and Druscilla, said her mother lowered some of the money into the dug well for "safe keeping."

"When my father needed money he would sing a certain hymn and one of us would go and get silver dollars from one of the jugs," she said. After her parents death, Aunt Nettie, who never married, continued to run the hotel for many years. During this time she penned a book of poetry "Trail of My Pen."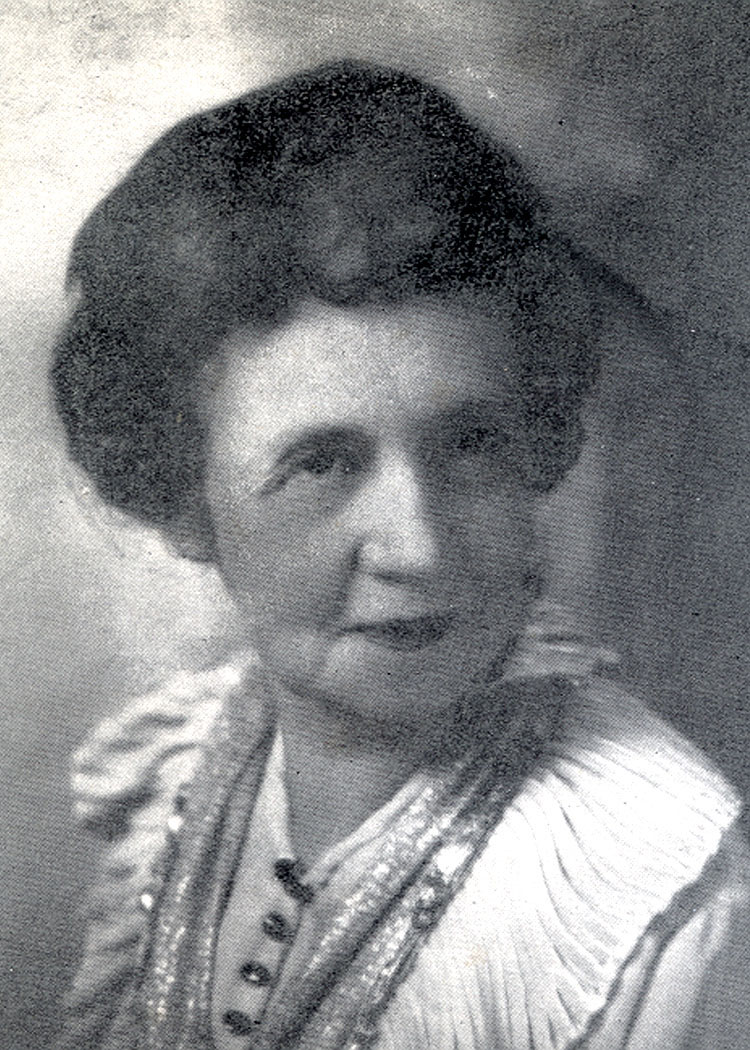 Miss Nettie Stump

A. H. (Dick) and Druscilla Stump had three other children, Ester, Lilly who married Judge Reese Blizzard of Parkersburg, and Charles "Spav" Stump. "Spavy" was one of Calhoun's most fascinating characters, best remembered for his kindness to children, whittling tiny figures from peach seeds, which he gave away.

"Spav," whose habits did not lend well to the cultural pursuits of his sister, Miss Nettie, was often a non-resident of the hotel. He married Edna Frederick and they had three children, Jean Stump Noll, Lucille Stump Henderson, and Albert H. Stump, father of Dr. Charles Albert Stump (who died in 2011).

"Spav" was an expert horseman and trainer and ran a livery stable, hauling equipment for the oil and gas fields during the early 20th century. He also owned a sulky, which he hired out mostly to the ladies in Grantsville for deliveries and removal of trash.

"Spav" was known for his particular dress, knee high boots with leather leggings (sometimes called spats) and a well-worn hat, the apparition of a "lost soldier." He spent hundreds of nights entertaining from the upstairs porch of the hotel, playing his fiddle or other musical instrument for the crowd below, undoubtedly inspired by the fruit of the vine. His fiddle, handed down through the family, has one bullet hole, penetrated at social gathering during which no one was killed.

Spav would take his trusty drug through Poe Gunn's Store, feeding the dog lunch by going behind the meat cooler, opening it up and shaving-off some meat and cheese with his trusty knife, which was also used to provide specialized birth control services on neighborhood animals.

There are dozens, if not hundreds of tell-tale stories about the character.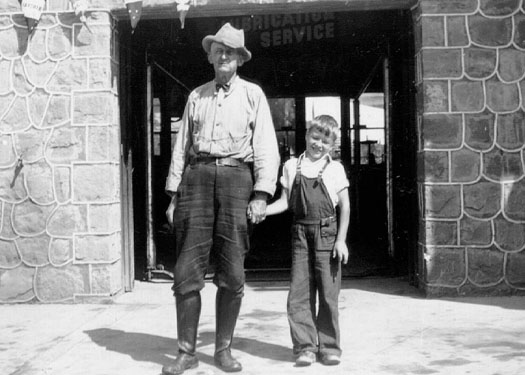 "Spavy" Stump with grandson, Charles Albert Stump

His son, Albert, was a well-known mechanic in Grantsville for many years, along with his wife, Gladys, operated a repair shop, service station and auto parts store.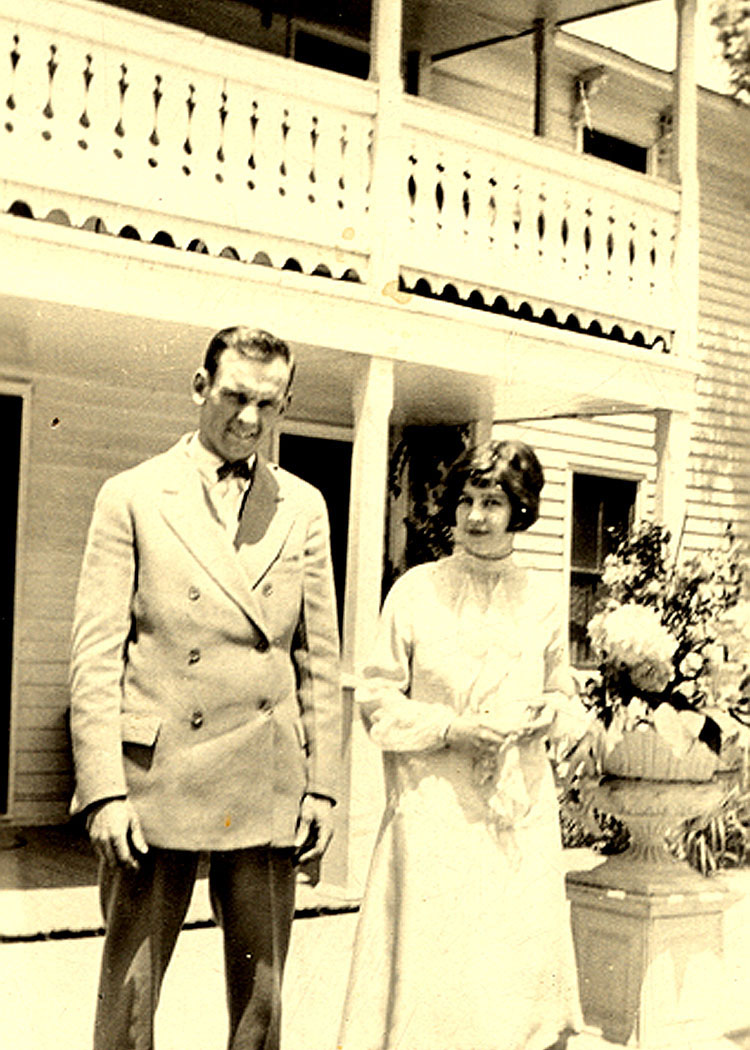 Albert and Gladys Weaver Stump shortly after marriage in 1926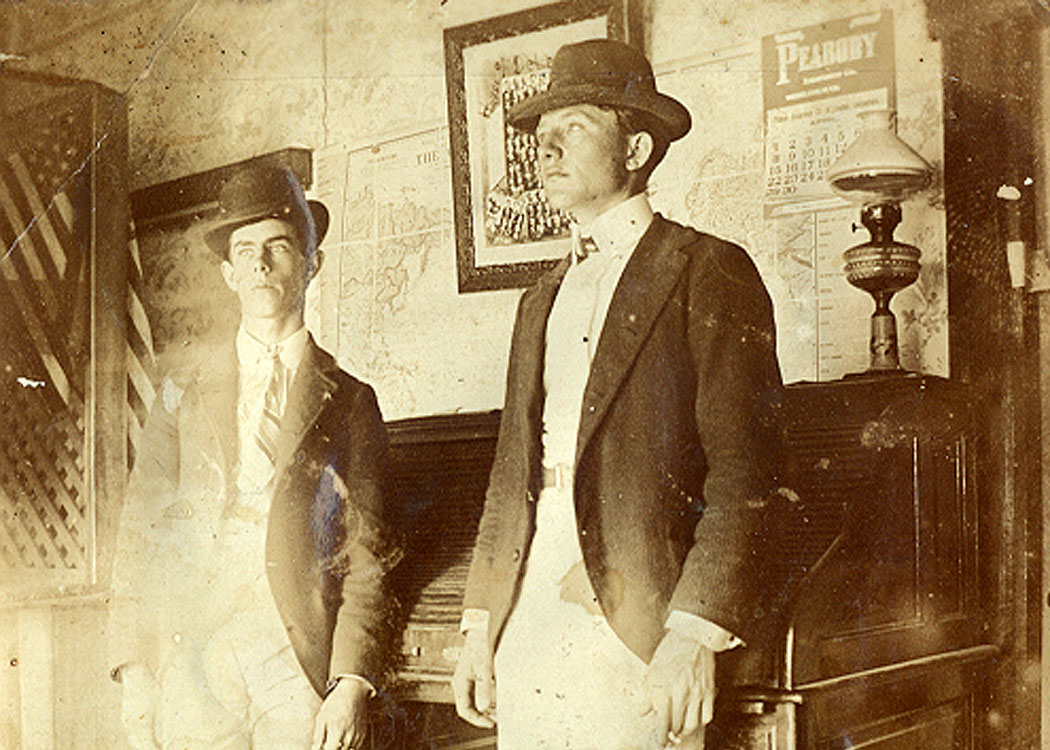 Unidentified Guests at Reception Desk of the Stump Hotel in Grantsville Early 1900's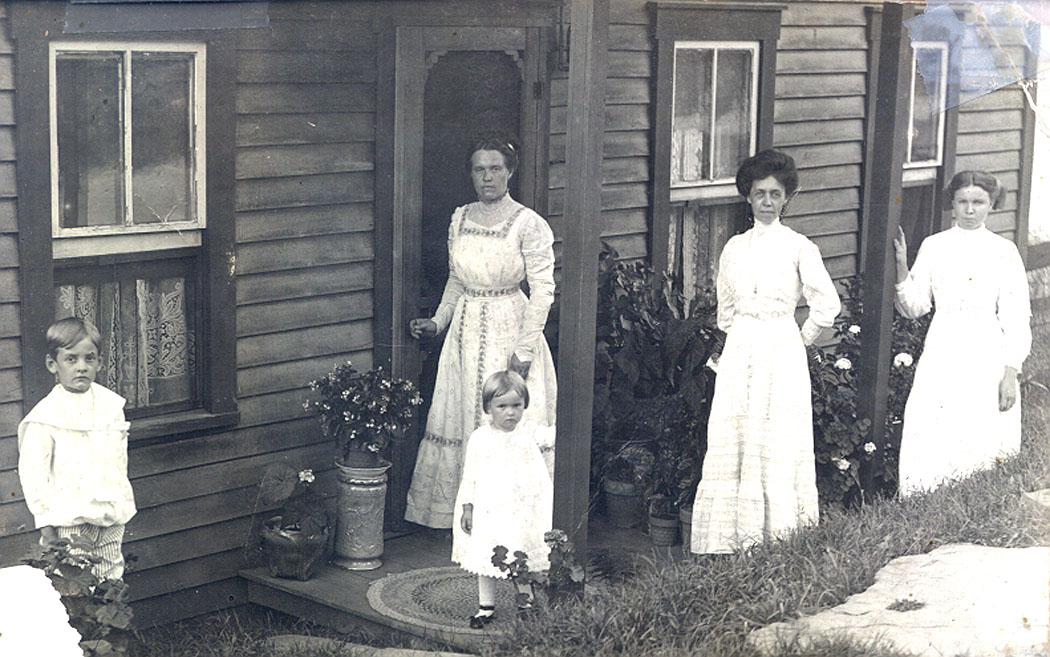 Stump Family in front of Stump Hotel About 1908 Left to right: Albert Stump, Edna Frederick Stump, Lucile Stump (in front of Edna), Nettie Stump, Jean Stump.
Note: The Stump Hotel was donated to the Calhoun Historical Society by the late Dr. Charles Albert Stump in the late 1990s for restoration.